Brent Faiyaz Set to Release New Mixtape 'Larger Than Life'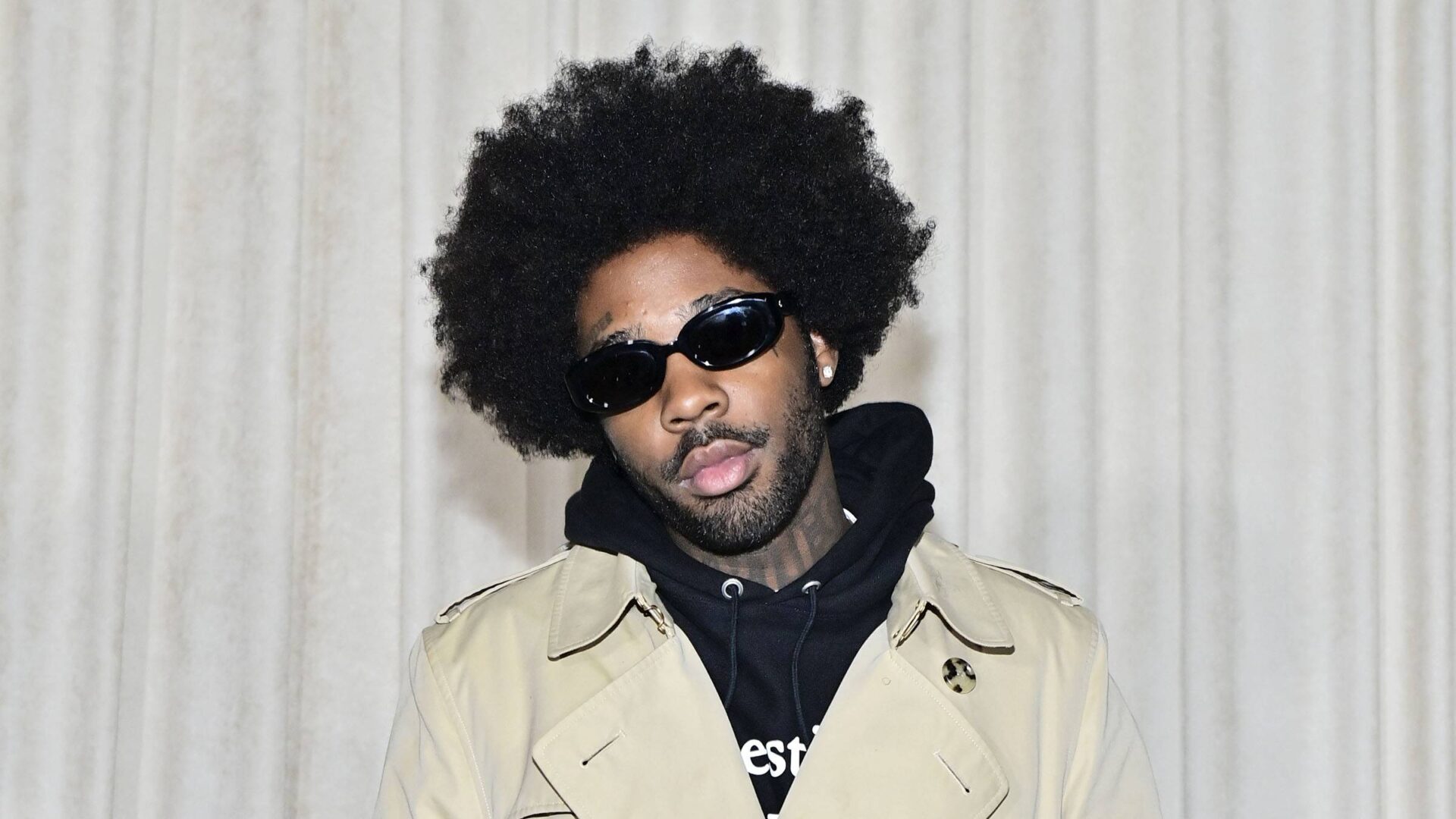 Get ready, Gen-Z music lovers, because Brent Faiyaz is about to drop some fire on us with his upcoming mixtape, Larger Than Life, set to hit streaming platforms this Friday, October 27. The artist had been keeping things under wraps on social media, but Spotify spilled the beans by revealing the tracklist a day ahead.
This mixtape is packed with star power, featuring a total of 14 tracks. Faiyaz has lined up some heavy hitters for guest appearances, including A$AP Rocky, Missy Elliott, Coco Jones, and Babyface Ray. You can also expect to hear contributions from TTM Dawg, N3WYRKLA, CruddyMurda, Tommy Richman, and FLEE. What's more, the mixtape will include some previously released hits like "Moment of Your Life" and "WY@."
If you follow Faiyaz on social media, you might have already seen the epic cover art. It features a massive sneaker, sporting the logo of his NUWO clothing brand, crushing a city street and sending sports cars soaring into the air. It's a visual spectacle that perfectly complements the excitement surrounding the release.
Brent Faiyaz is no stranger to critical acclaim. His 2022 album, WASTELAND, made a big splash, climbing to the No. 2 spot on the Billboard 200 chart. Recently, his track "WASTING TIME," featuring Drake and The Neptunes, earned a platinum certification from the RIAA, solidifying his status as a rising star in the music industry.
But the excitement doesn't stop there. Currently, the Maryland native is in the middle of his "F**k the World, It's a Wasteland Tour." This epic journey began in Washington, D.C. in July and has hit major cities like New York, Chicago, Los Angeles, and Miami. The international leg of the tour kicked off on October 16 in Leeds, U.K., with additional European stops in London, Stockholm, Manchester, Berlin, and Paris.
In May, the "Trust" singer made headlines by teaming up with United Masters, a music distributor. Steve Stoute, the CEO of United Masters, expressed his enthusiasm, saying:
"Brent Faiyaz is one of the most prolific independent artists today. We are incredibly excited to embark on this new partnership with him. It's been incredible to watch his journey as an artist over the years. With this partnership, we look to amplify his creative vision further and support his entrepreneurial ambitions." It'
It's clear that Faiyaz is on the fast track to even greater success in the music industry.
So, get your playlists ready, mark your calendars for this Friday, and prepare to be blown away by Brent Faiyaz's Larger Than Life. This mixtape promises to be a must-listen for all Gen-Z music enthusiasts!