Written by Avery Watson
Posted on January 20, 2023 at 5:10 pm
Meet the founders of the (YES) program; they are providing educational artistic programming at NYC public schools despite the current state of Hip- Hop.
Carl Michel aka Young ExeKutive and Shneidine Michel are the owners of the Youth Empowerment Show (YES) in which both owners are simultaneously working adjacently to bring entertainment and substance to urban communities in New York City. Many people may not realize that several extracurricular activities and pep rallies have been eliminated from school programming, so it has been extremely difficult to keep children engaged in school. Through the Y.E.S. programming, Carl Michel was able to connect the dots to ensure the quality of musicians and artists attending these schools to encourage the younger generation. With the help of Mr. Promoter, the main masters of the ceremony always provide a fresh outlook and a positive environment that students, staff, and even parents would love.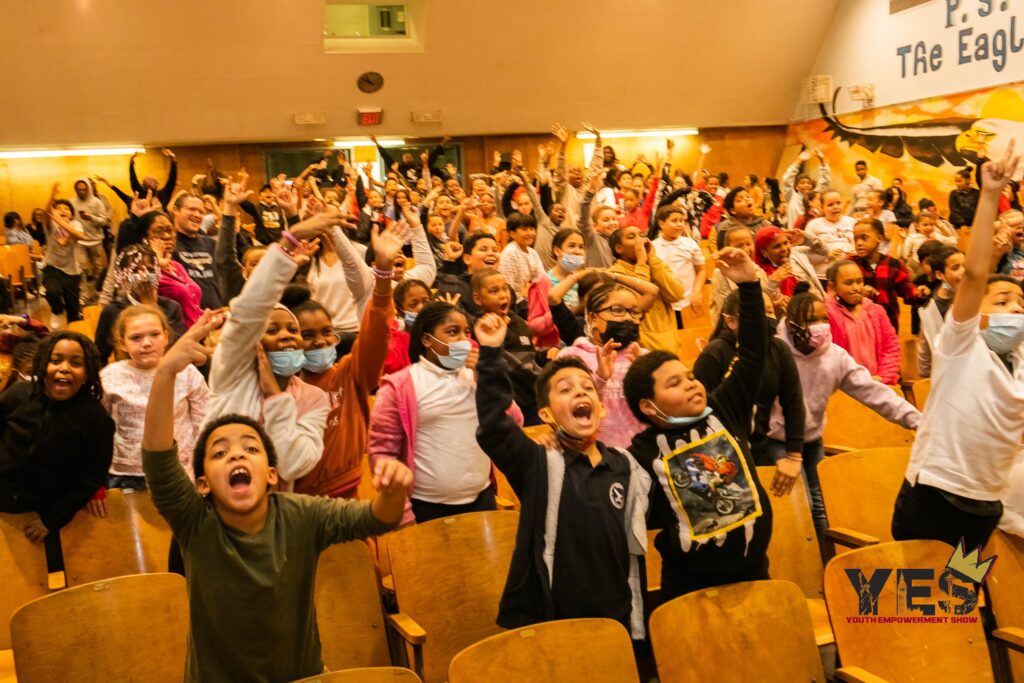 Most recently, the Youth Empowerment Show provided entertainment for the Department of Education's public schools such as PS 152 (Bronx District 8 Elementary School led by Principal Christine Baez) hosted Young Devyn & YouMidasWell and PS 140 (Bronx District 8 Elementary School led by Principal Keishia Blake) who hosted Tonee Marino & Chelsie Denise. Every artist brings something unique to the table and is innately excited about speaking and motivating the youth through artistic expression and sharing their life's journey. The artists also had the opportunity to showcase their musical works at the end of the YES program and shed light on the Youth Empowerment Show's mission statement. Do not shy away from donating or supporting the YES program's initiatives and do expect more events for Black History Month and throughout 2023!
Meet The Selected Artists/ Advocates Of Hip- Hop Education
The Youth Empowerment Show is the best place for kids to meet their favorite artists, ask great questions to gain insight and understanding, and also enjoy their first concert. We have live discussions in a judgment-free environment which allows students to express themselves, attain practical solutions to some issues they're dealing with, and be inspired to be the best versions of themselves. Oftentimes, a lack of a safe and comfortable environment for kids to release stress can lead to violence or mental health challenges. Not only is this a positive outlet, but they get to hear from some major influencers who were once in their shoes. Lastly, we turn up, ending the show with a high-energy concert. Students often get up to dance, sing along and have an amazing time.
Bring (YES) to your school and see why: