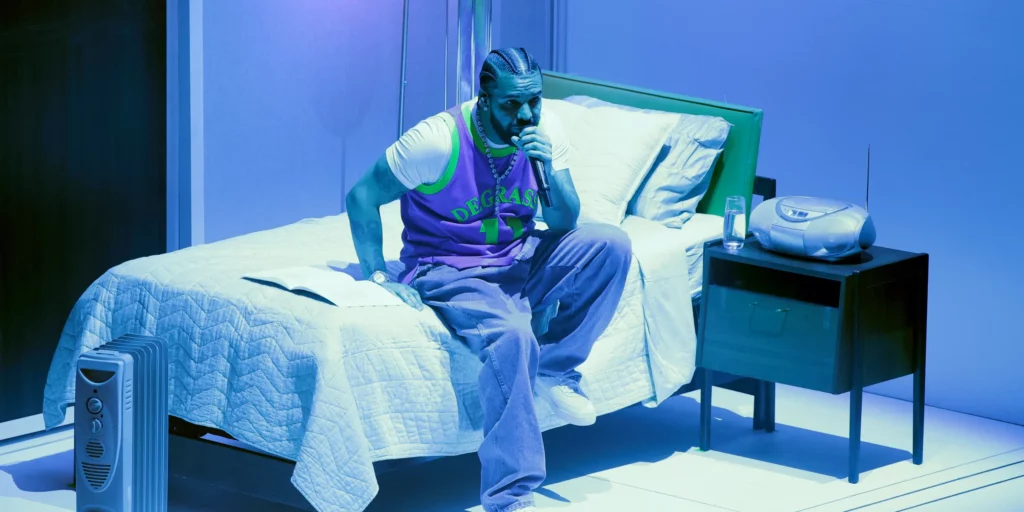 During Drake's second night performing for SiriusXM at Harlem's Apollo Theater, a fan fell from the venue's balcony causing the rapper to pause the show. According to reports, the incident happened shortly after 21 Savage joined Drake onstage to perform some of the duo's songs from their collaborative album just 90 minutes into the show.
The concert paused for about 15 minutes while venue staff members tended to the man and removing a lighting rig that was damaged after he fell from the second floor.
An announcer then reassured the audience that nobody had been injured in the incident.
"Everybody is absolutely OK," the announcer said over the venue's P.A. "They are being checked on. Nobody's hurt. But I got even better news for you: We're at the Apollo so the show must go on."
The Apollo's full statement reads: "Unfortunately, last evening an incident occurred with an audience member who landed in the orchestra from the lower mezzanine. Drake, Apollo and SiriusXM halted the show immediately when learning of a potential fan injury and standard protocols were taken. They were seen immediately by EMS on site. The fan and other audience members reported that they were OK. No major injuries have been reported. The Apollo is investigating the situation further."
The Boy still made sure to address the show's pausing when he suggested the crowd make some noise due to the fact that there were no injuries sustained in it's aftermath.