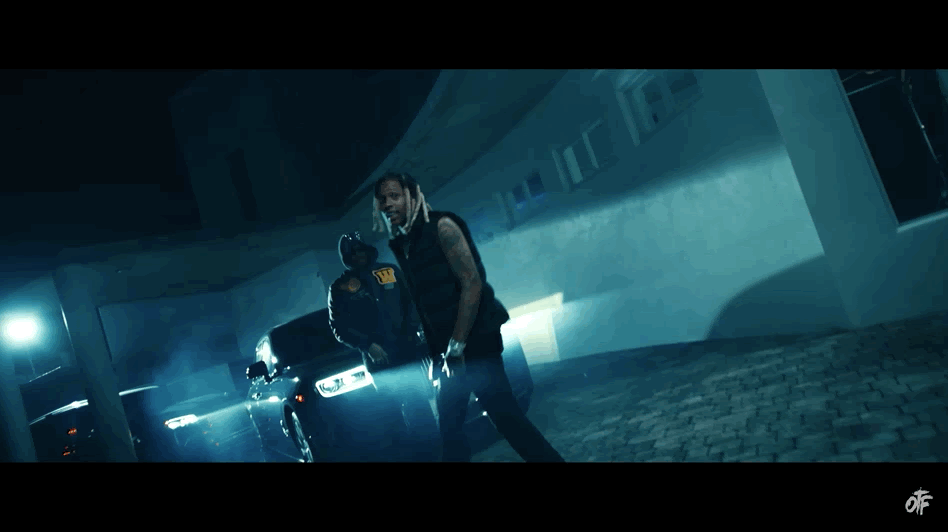 Lil Durk took a long and steady rise to superstardom and he brought his family with him. Sharing the latest video from the Only The Family compilation Loyal Bros 2, Durk teams up with Future for "Mad Max." Produced by HitmanAudio, "Mad Max" is the latest in a line of fiery Smurk/Pluto collabs, as both emcees flex their peerless melodic skills in the service of sinister street stories. The new music video, directed by DrewFilmedIt, reflects the pair's love of mob movies, particularly the 2002 film Shottas, and revels in all the bloody details,  depicting a violent heist and subsequent revenge.
"Mad Max" is the latest in a line of action-packed video from Loyal Bros 2, following the Durk solo slapper "Hanging With Wolves," the Doodie Lo and Kodak Black collab "ISTG Pt. 2," and the ice cold posse cut "Thug," featuring Doodie Lo, Chief Wuk, and Icewear Vezzo.
Highlighted by several brand new tracks by Lil Durk, including the Deeski collab "Block Is Hot," Loyal Bros 2 touts the benefits of keeping a tight circle of devoted vultures who were around before the fame and fortune. 
Source: Audible Treats