GUMBO Brands is a Black-owned cannabis and lifestyle company, founded by power couple, Karim 'Luca' Butler and Alexis Major.
The revolutionary brand may be considered a "new kid on the block" in the green rush, but they're no stranger to making bold statements via marketing and branding tactics.
Having partnered with media platforms like Drink Champs and top celebrities such as Meek Mill, Lil Meech, NORE, Take Off, Dave East, and Fabolous, the Gumbo brand money train is showing zero signs of slowing up.
On Monday, December 12, 2022, the Gumbo Brands team held an exclusive dinner at Playa, Miami Beach to announce their most recent partnership with CMG artist and Bread Gang affiliate, Money Bagg Yo.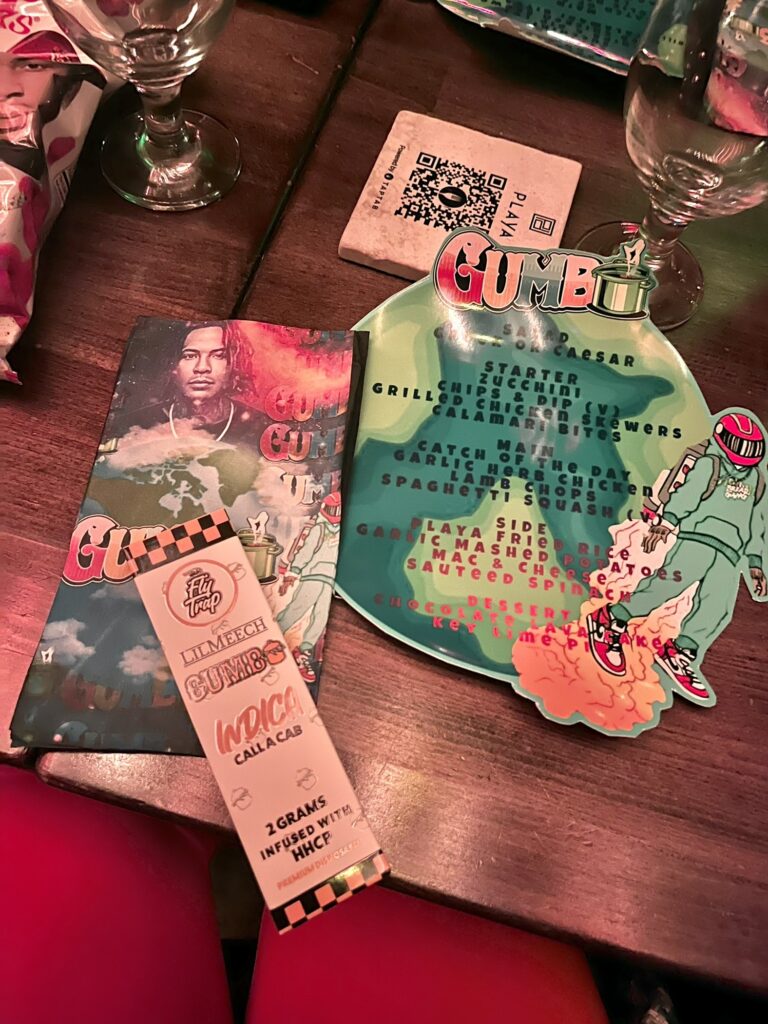 With guests like The City Girls, NORE, Amber Rose, and many a Bread Gang crew member in attendance, the soiree proved to be a star-studded affair, hosted by Bagg himself.
The evening kicked off with a free flow of ice-cold cocktails poured by the courteous Playa staff, passed hors d'oeuvres, and back to back Bagg hits spun by DJ Wrecky.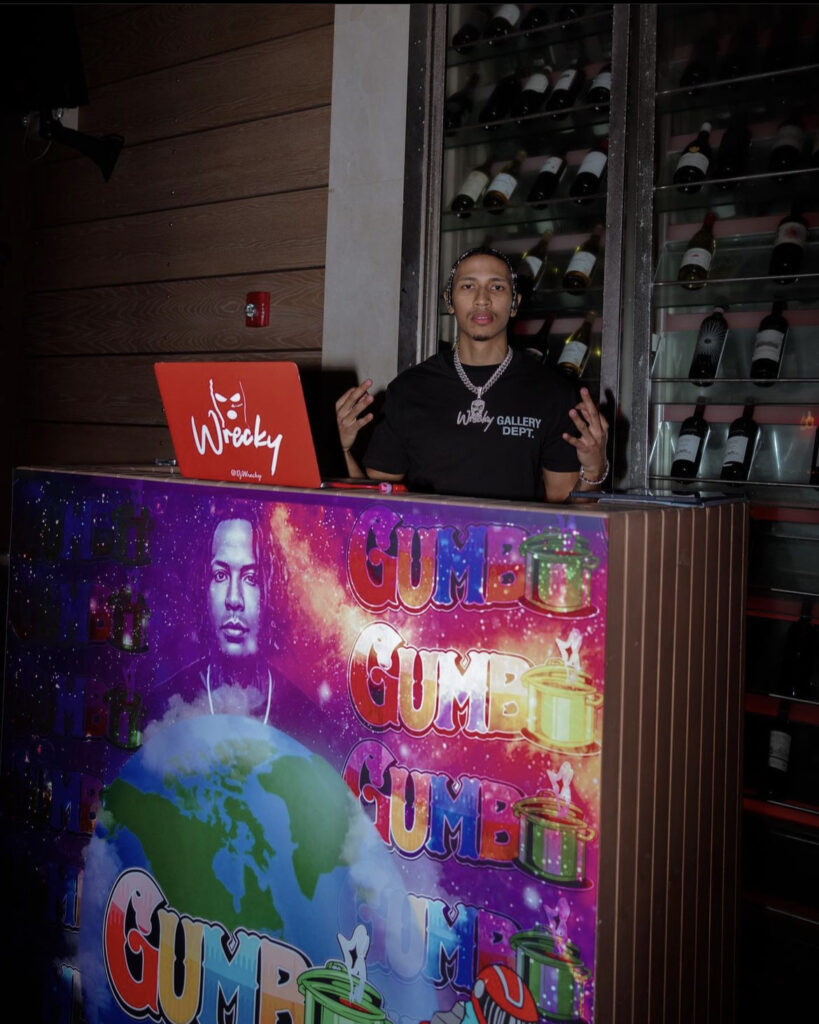 The Memphis native arrived in a timely fashion with no shortage of label mates and friends in tow!
The dining room was soon teeming with tastemakers, influencers, artists, and Miami's elite!
Not even the Lincoln road lights and twinkling night sky could compete with the sheer amount of ice that adorned the necks and wrists of the patrons.
With the smell of high grade permeating the air, Alexis Major, owner of Gumbo followed by a slew of scantily clad VIP waitresses, left us all in awe with her and Luca Butler's welcome gift to their newest partner.
The dynamic duo presented Money Bagg Yo with "The Emperor."
A 90-carat, custom Pristine Jewelers timepiece, just one of eighteen in the world!
The "Said Sum" artist was also gifted a diamond GUMBO pendant and necklace totaling 150 carats.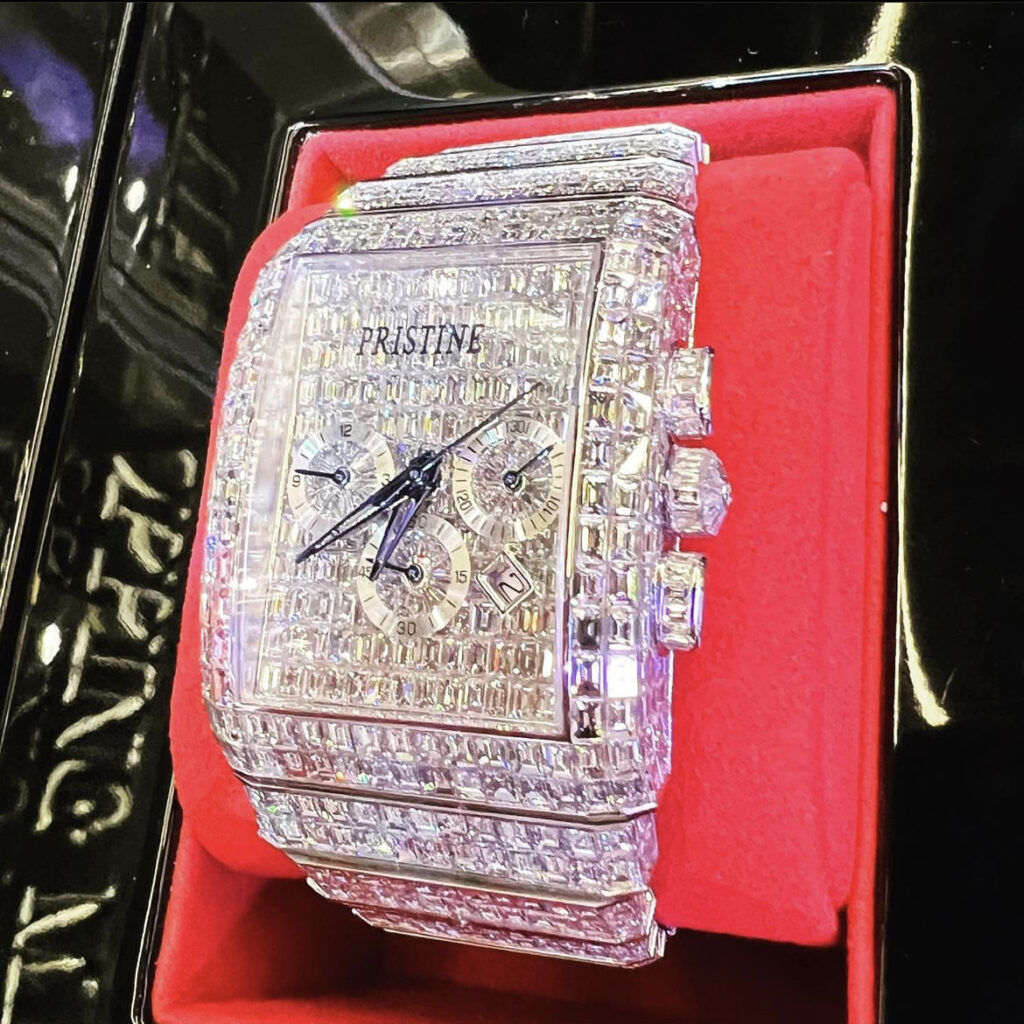 Alexis Major had this to say regarding her company's recent partnership with the one-liner aficionado,
"I'm most excited about having him push the brand, alongside his other ventures. He's launching his own label soon and I think that people should know that artists can do more than just music."
We were able to catch up with the guest of honor for an exclusive quote on his thoughts toward the "Shot Off" Gumbo venture,
"I'm checking all the boxes, and hitting my goals, that's why its called Shot Off!"
It's safe to say that Butler and Major are providing stellar opportunities and standing firm on their willingness to partner with like-minded individuals. The Gumbo Shop is shining a new and refreshing light on the canna-business.