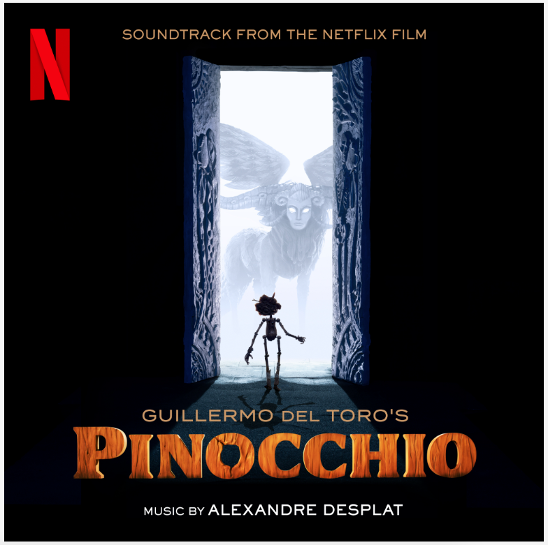 Netflix shares three songs from Guillermo del Toro's Pinocchio. The three song bundle features the Roeban Katz and Guillermo del Toro co-written track "Ciao Papa" alongside two score tracks from multiple Oscar and Grammy Award-winning composer Alexandre Desplat.

The soundtrack will be released digitally on 12/9, in line with the worldwide premiere of the film on Netflix, followed by the CD on 12/16. Pre-order the soundtrack now HERE.
 
In the film, Oscar-winning filmmaker Guillermo del Toro reinvents the classic story of a wooden puppet brought to life in a stunning stop-motion musical tale. The characters are voiced by spectacular talent including Ewan McGregor, Cate Blanchett, Tilda Swinton, Cristoph Waltz, and more.
 
Stay tuned for more updates on Netflix & Guillermo Del Toro's Pinocchio and the soundtrack coming soon.
Listen HERE. Source: Columbia Records