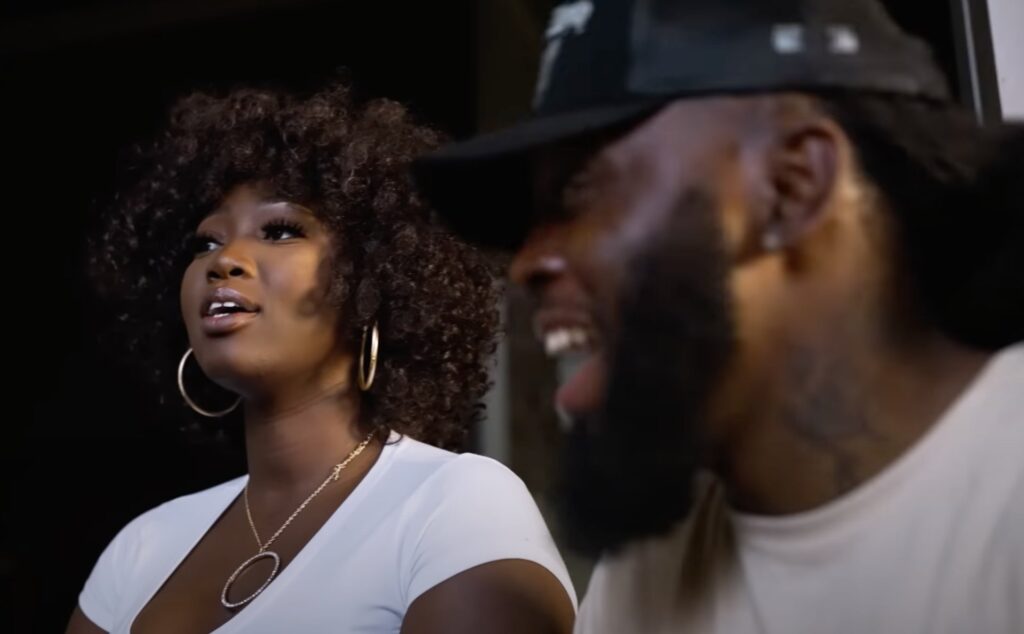 [Photo Credit: Timeless Imagery]
Alabama based R&B songstress Alexia Jayy shows no sign of slowing down in the official music video for "I Need A Man." The small screen interpretation of her James "Jay Lyriq" Cohen co-written and Abraham Poythress-produced single finds the sultry southern bell being courted by a qualified suitor. Serving as the follow up to "Who Raised You" & "It Ain't Easy," the song originally made waves over the Summer when it was posted as a snippet on TikTok. It went on to garner nearly 1M viewsand over almost 4K user created videos.
Speaking on the track's subject matter in a press statement, Alexia states: "This record is about manifesting the perfect man. Making kings understand that they are needed and helping couples realize that they have a good one on their side."
Short bio on Alexia:
Raised in a small town called Irvington, music found Alexia very quickly. Her family has maintained long standing roots in the close knit quarters, which she describes as "super peaceful with a lot of cows, pigs, trees, crickets, frogs, and stars at night." Her grandfather, Ben Dixon, became the first settler in the area. Owning and running sawmills, he donated land to the middle school, which now bears his name. Additionally, her family comprises the bulk of the congregation at the local community church where her uncle serves as pastor. At two-years-old, Alexia sang her first solo in church.
Growing up, her mother encouraged her to perform as much as possible. That encouragement and her raw talent resulted in winning the world-famous "Amateur Night" at The Apollo as well as talent shows in Washington, D.C., Hollywood, and beyond. At nine-years-old, she joined the local gospel group Grace and they released the Keith Bivens-directed visual for "Luke Warm," which has now collected nearly 2M views.
Upon graduating from high school, she embraced R&B wholeheartedly. Inspired by the likes of Ray Charles, Stevie Wonder, and Sam Cooke, she kept honing her voice. Following the birth of her son, she pursued this dream to the fullest and began sharing clips of her singing on social media. Among those clips, she shared an acapella performance of her original song "Who Raised You?." 
Shortly after sharing the video she was introduced to the masses by way of a repost on social media from Chris Brown. If that wasn't enough to put critics on notice, studio sessions with Rico Love, a co-sign from Jazmin Sullivan, and winning Muni Long's 'Open Verse' challenge which led to her singing backup for the Def Jam recording artist's debut performance on The Tonight Show w/ Jimmy Fallon all followed.
Watch the Eman The Creator directed visual for "I Need A Man" after the jump via Collins Blvd / Foundation Media and stay up to date with Alexia Jayy on Instagram | HERE.
Source: Medium Creative Agency