Written by Leo Lysius
Posted on November 17, 2022 at 9:30 am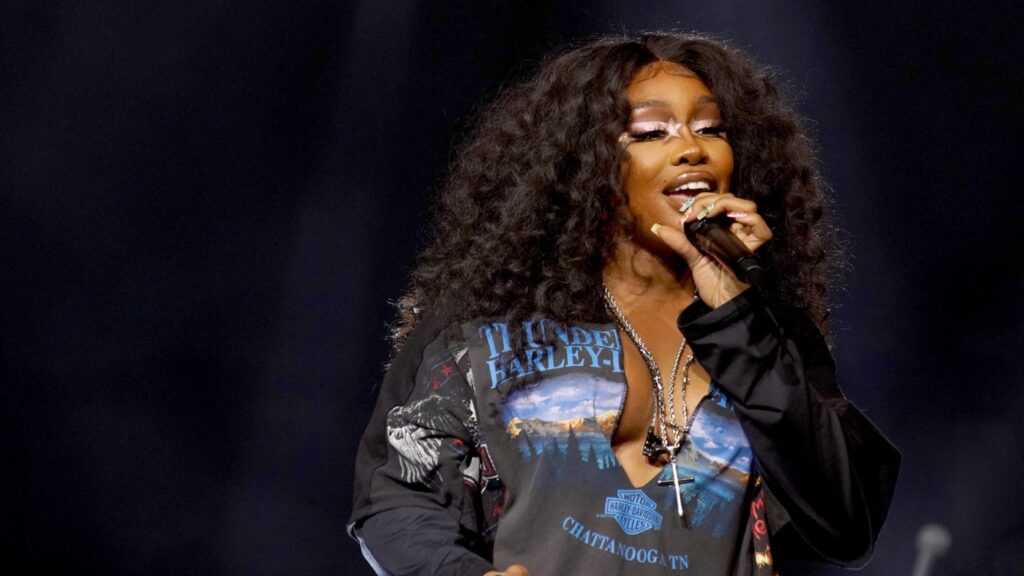 SZA hasn't dropped a full-length project since her debut album, Ctrl back in 2017 but it seems after much delay, the 33-year-old New Jersey native will finally release her long anticipated sophomore album, S.O.S will arrive in December.
The singer-songwriter recently released her new single, "Shirt" last month to rave reviews and is doing tremendously well atop the Billboard Hot 100, where it currently sits at the No.11 peak position accompanied by a music video that was distributed as well.
Sza, whose real name is Solána Imani Rowe and just celebrated a birthday last week did a cover story with Billboard discussing the upcoming album.
"As I wrap things up I'm trying to like pick out the things that I feel like this sounds like I care too much like, what other people think or want me to make and I'm like, 'F**k that.' But then I'm also like, 'Is this singable? Is this memorable? Does this song have structure?'" she said.
The album was initially supposed to drop during the summer, but due to label politics and certain expectations, TDE and RCA kept holding up its release date. But fans no longer have to wait, the five year hiatus has reached its mark. SZA spoke candidly with Billboard and they've described the forthcoming LP as, "the most captivating music she has ever made" instrumentally, with songs that include surf rock, grunge, and an acoustic guitar-driven ballad. "S.O.S is an album that certainly justifies a five-year wait,"
While the songstress has experienced great success with her previous effort, this journey hasn't been so easy on her and she explains to us during this interview.
"I could literally burst into tears and run through this wall at any moment. I am effectively falling apart," she says. "But it's not like, the album pressure… It's just, life is f-king hard. To be expected to do anything at a high level while life is life-ing is f-king crazy. This isn't meant for a person; it's meant for a machine."
Previously, she's released the Ty Dolla $ign-assisted single, "Hit Different," followed up by "Good Days" and 2021's Platinum-selling and Billboard Top 10 hit, "I Hate U."
With the way the music industry is structured and the unpredictable climate when it comes to expectations of artists success and pressure to meet certain standards, SZA expresses she would prefer to control when she puts out new music.
"I hate the red tape analytics of dropping anything — it's so stressful," she explains. "I definitely have heard [the term 'digital service provider'] more this week and last week than I have ever. I don't like the way it sounds — it sounds stressful and like something that requires a lot of attention and maneuvering. I hate the word 'single.' It's like, 'What the f**k separates a single from other sh-t on my album that I like? Why does it have to be different?'"
While S.O.S is nearing its release next month, SZA admits she isn't sure what the future holds thereafter.
"I feel like music, in this capacity, I don't see longevity," she says. "I like to create, I like to write, I like to sing, and I like to share. But I don't know if chasing after superstardom or whatever I'm supposed to be doing right now is sustainable for me or for anybody. I'mma take a good swing at it, and I'mma give 'em my absolute best."
Elsewhere, the talented songbird has a lot to be grateful for, this week alone she was nominated for a Grammy alongside for DJ Khaled's "Beautiful," which is up for "Best Melodic Rap Performance" at next year's 65th annual coveted ceremony on Feb 5 in Los Angeles.
In closing she says:
"I want to enjoy myself," she adds. "That's like my biggest goal right now is to like learn to enjoy myself and be happy."