Written by Jada Lang
Posted on November 17, 2022 at 9:00 am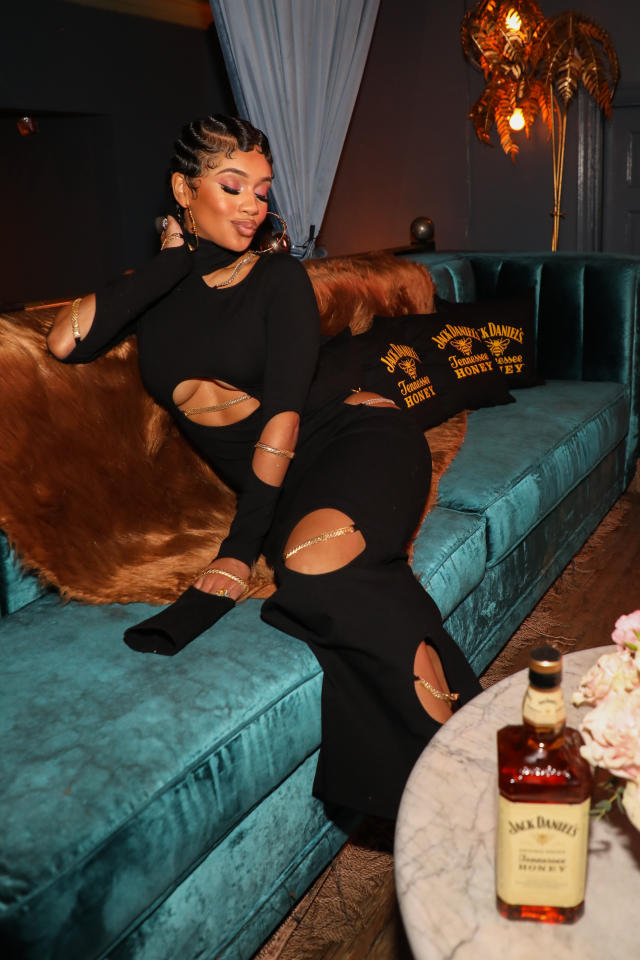 Since her smash hit "Icy Girl" was released in 2018, Saweetie has stayed on the radar with her catchy songs, genius branding moves, and wild food concoctions. However, her public breakup with Migos rapper Quavo came with a slew of rumors she plans to address in her new freestyle "No Reception." She announced that the freestyle will be her first single from her upcoming album 'The Single Life.'
Fans speculated she was referring to the Lil Baby rumors after photos of them surfaced on a shopping trip. Lil Baby denied all claims in a recent interview. He also made a nod to the drama on his song "Stand On It." The lines goes:
I don't want yo b****, we can't swap out (Swap out) 
They ain't on s***, tell 'em to pop out 
Rumors also circulated that she allegedly messed with Quavo's bandmate Offset, who's married to rapper Cardi B. On his latest album, Only Built for Infinity Links with late bandmate Take-Off, Quavo seemed to throw a subliminal line toward the two on the song "Messy." He even took a nod to their elevator incident in their music, with a cameo scene of him in an elevator.
Saweetie is finally ready to share her side of the story and embrace her new found happiness in the Single Life. Are we looking forward to hearing her new music ?