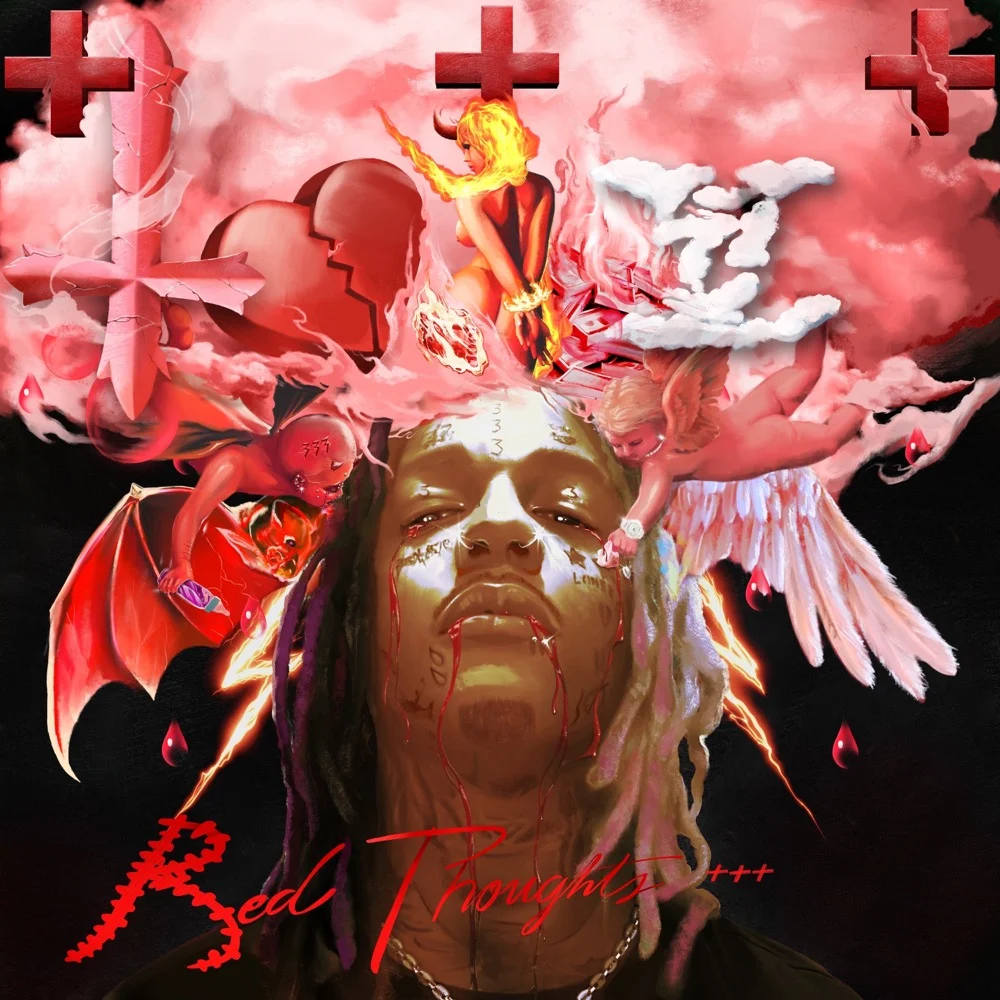 Mikey Polo releases new music, 'Red Thoughts+++.' After Mikey explored his mind and dug deep into his emotions, 'Red Thoughts+++' came about. The 8- track project invites the audience into the mind of the creative, showcasing the arrogant and modest sides of him and introducing listeners to the ins and outs of the lifestyle of rappers. He focuses on women, drugs, money, and the true intentions of the people around him while on the rise to fame. 
The emo trap rap project includes punk and indie rock elements with colorful details and unpredictable flows. Mikey raps in his semi-high-pitched voice with personal and confessional lyrical content. Produced by Lostboy and 1rafmade (production cuts on Sofaygo's B4Pink), "Neverland+++" explores enjoying the pleasures of the lifestyle, enjoying time with women, hitting a high, and never coming down from it. 
The project consists of the latest single, "Wicked Lifestyle+++" and "Made In Heaven+++," featuring Trippie Redd and Bear1boss. "I feel like I got the world in my F*ckin hand; you will never find another me, can't you understand? On a different level, I always have the upper hand. We gone do some drugs and get so high we never land." -lyrics from "Neverland+++." 
"Sacrifice+++" and "Meee+++" speak about enjoying the lifestyle but not allowing it to get the best of you, both drugs and women. The lack of commitment to women and the sacrifices needed to maintain the lifestyle as a rapper. It is daring and testing to see how far many will go for what they want. 
"I am touching the devilish/demonic side, the angelic side, the drugged outside, and my fun lifestyle side. It is a mixture of the thoughts in my head, and they come out as Red Thoughts." – Mikey said 
Source: Daniesha Nixon, Playbook MG