Written by Jada Lang
Posted on November 11, 2022 at 10:11 am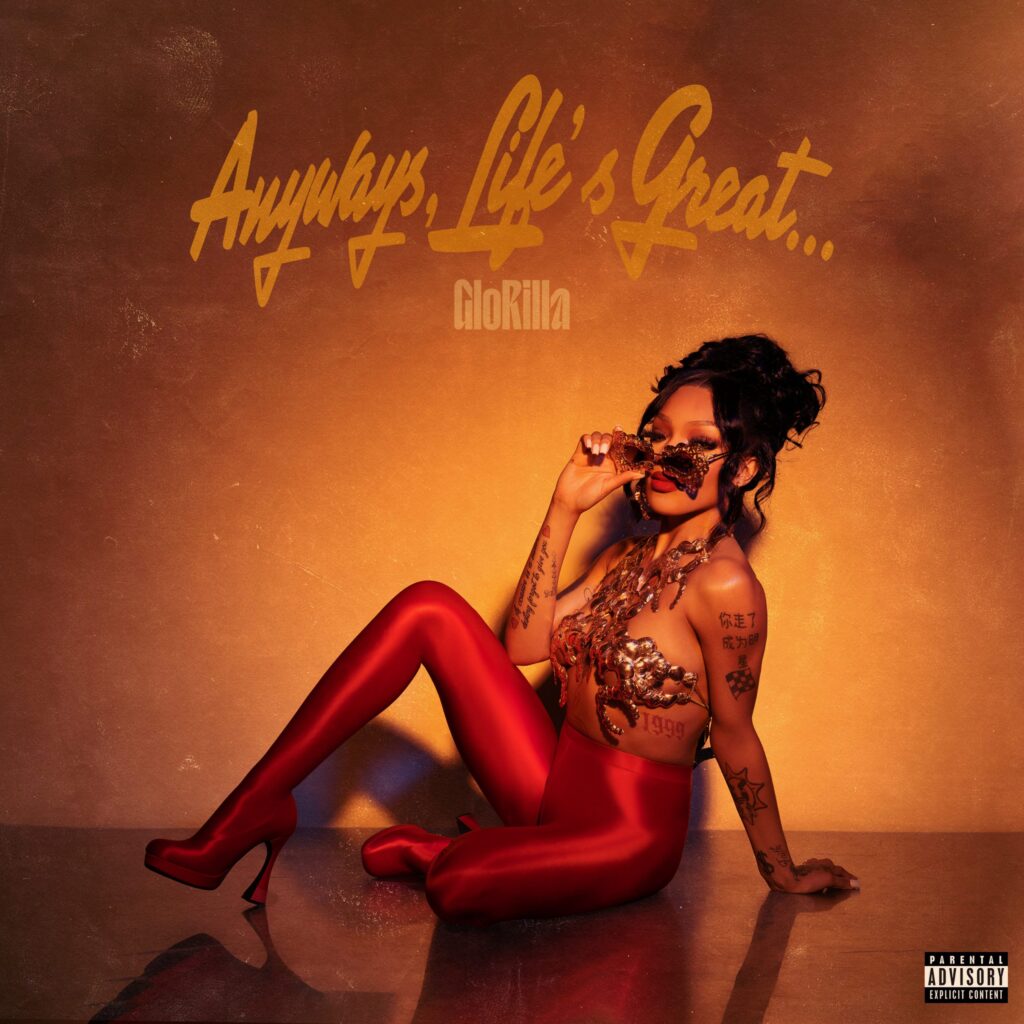 CMG signee GloRilla has released her highly anticipated debut EP 'Anyways, Life's Great.' The project has nine songs, including her breakout hit "FNF" and "Tomorrow 2" ft Cardi B. It also features Glo's friend and fellow artist, Niki Pooh, adding to the authenticity that makes her stand out. Glo is taking her crew with her every step along the way. GloRilla has been making waves since her song "FNF" with HitKidd was released in April, which arguably took over the summer. Her distinct tone, raw lyrics, and ratchet friends drew listeners' attention. Three months later, she was signed to CMG, Yo Gotti's label, and quickly became a new artist to watch.
Her EP is the first project she is releasing with the label following her mixtape releases in 2019 and 2020. After her record deal, she released her first two singles "Blessed" and "Tomorrow," featured on the CMG compilation album. The video for "Tomorrow 2" ft Cardi B was released in September and has garnered 41 million views. Recently, she performed at the BET Hip Hop Awards where she took home the "Best New Artist Award" and "Best New Song of the Year" awards.
The project further proves that Glo's musical come-up was organic. Although she blew up rather quickly, Glo has shown the ability to not be a one-hit wonder and has garnered a lot of public support who enjoy seeing her in the early stages of success. The EP delivers different sides of GloRilla as she gets vulnerable on the songs "No More Love" and "Out Loud Thinking." We can also hear her confidently dissing weak men on songs "PHATNALL" and "Nut Quick." Her talent is undeniable, and she brings a refreshing energy that encourages people to be authentic.
Stream the project out now!