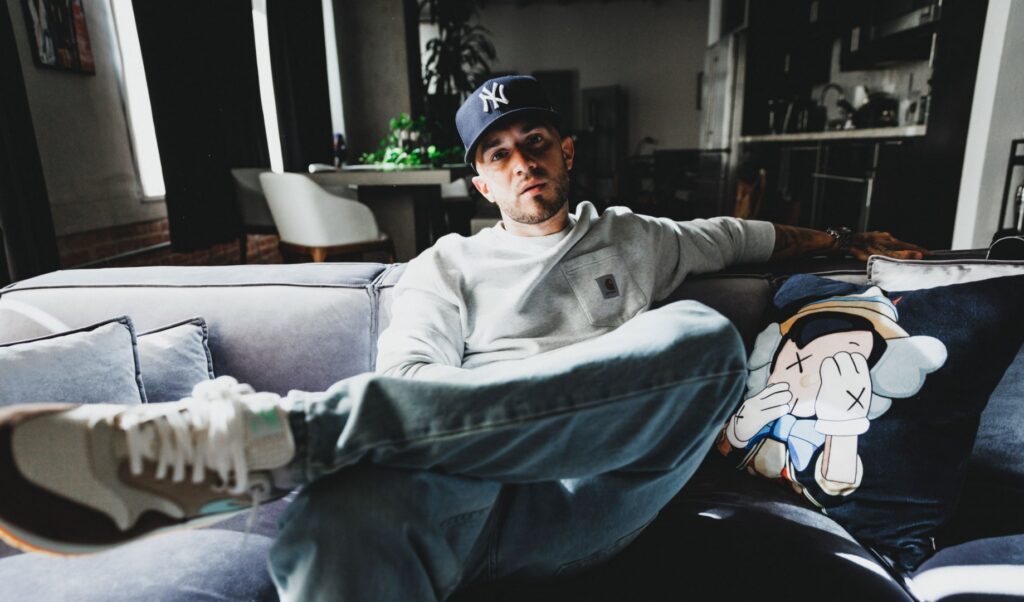 Paying homage to Big Pun & Fat Joe's "Twinz," the East Coast rendition of Dr. Dre's "Deep Cover" featuring Snoop Dogg, and ahead of 'Breaking Point 2,' NYC rap staple Emilio Rojas unloads the official music video for his DJ Hoppa produced single "Creep Wit Me." The HD-clip finds the talented emcee, who currently resides in Los Angeles and has fully embraced his love for skateboarding, posted in front of some classic BMWs while reciting the song's lyrics alongside an assortment of asset heavy eye candy.

Speaking on the records origins with Neon Music, Rojas reveals:
"One of my favorite moments in Hip-Hop is Big Pun's flow on "Twinz." As a latino artist, I was really inspired by Pun and Fat Joe coming-up; so I wanted to do that as an homage while also creating something that people can bump."
Emilio and his sisters were raised by their mother in a single parent household in Rochester. His father, an immigrant from Caracas – Venezuela, was absent for most of their childhood. He later moved out on his own to Washington Heights, where he spent the majority of his early career. The constant obstacles in Rojas' life have made his artistry both immersive and extremely relatable. You don't just hear Emilio's music, you live through it with him. Every trauma, every triumph, every moment of self-doubt, and every instance of unwavering conviction make the listener feel as if they're experiencing it all in real time. 
First emerging on the hip hop scene with mixtapes from legendary Rochester native, DJ Green Lantern, Emilio began building momentum and hitting the radar of some of the industry's hottest hitmakers. These projects, presented by Pharrell's Billionaire Boys Club and Travis Barker's Famous Stars & Straps, solidified Emilio as a force to be reckoned with for both the casual listener and hip hop enthusiast alike. Throughout his career, Emilio has consistently delivered quality releases and collaborations with Wale, Macklemore, B.O.B., Styles P, Yelawolf, Dizzy Wright, Joe Budden, and Joell Ortiz among others.

With 4 World Tours and 100M+ collective streams under his belt, Rojas is accomplished but not comfortable. Re-introducing himself to the masses, earlier this year he released a freestyle based mixtape strategically titled 'Grip Tape.' This will be followed up by 'Breaking Point 2,' the sequel to his critically acclaimed 'Breaking Point' project which premiered over a decade ago.
Check out the Pico Shaw directed visual for "Creep Wit Me" below and watch him talk personal growth with Bootleg Kev – HERE.
Source: Medium Creative Agency