Written by Jada Lang
Posted on November 4, 2022 at 5:54 pm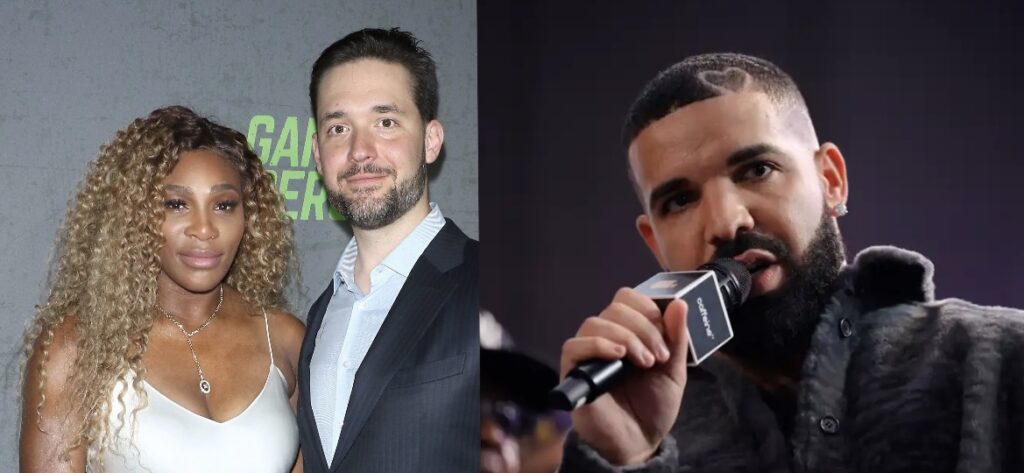 As a refreshing juxtaposition to his last album, 'Honestly, Never mind,' Drake is bringing the smoke to anyone in his view.
It's only been a couple of hours since Drake and 21 Savage dropped their new album 'Her Loss,' as controversy over the lyrics began rolling out with alleged references to Kanye West, Megan Thee Stallion, and Ice Spice. He also throws a direct diss to his rumored ex, Serena Williams' husband, Reddit Founder Alexis Ohanian. From Track 12 on the album titled "Middle of the Ocean," the verse goes:
Sidebar, Serena, your husband a groupie 
He claim we don't got a problem but 
No, boo, it is like you comin' for sushi 
We might pop up on 'em at will like Suzuki
Listen to the full song here:
Alexis Ohanian took to Twitter to respond to the jab, proudly accepting being branded a "groupie" for his wife and their daughter.
Drake and Serena Williams were first linked in 2011 after being spotted on many dates together. TMZ also caught them at a restaurant in 2015, which even sparked engagement rumors. However, Drake refuted claims of their romantic relationship in an interview with W Magazine. "When I think about the girls I want to get romantic with, it's a girl from Toronto who knows what I'm talking about when we drive around the city." Serena, from the U.S, couldn't have met the requirement. However, this recent jab may allude to some troubled history between the two.