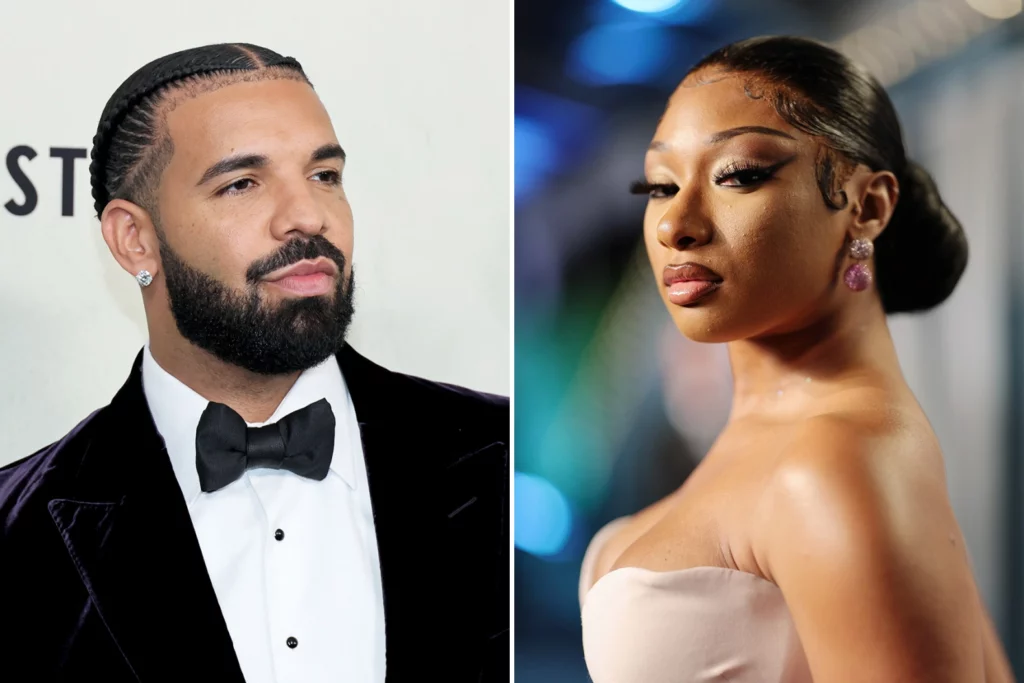 The Houston Hottie is back in headlines after catching a stray from Drake on his recent album, 'Her Loss,' a collaborative effort with long-time friend, 21 Savage.
Shortly after the release of the album at midnight (Nov. 4), the Canadian rapper appeared to be trending for throwing shots at multiple rappers, one of which being Megan Thee Stallion. As fans around the world listened to the project they also were given the opportunity to see Meg react to the mentioning of her alleged shooting in real time.
"This bitch lie 'bout getting shots, but she still a stallion / She don't even get the joke but she still smiling," raps the OVO label head.
Fans quickly took to social media, tweeting at Meg to see if she had heard the track as well.
As engagements started heating up, the "Big Ole Freak" rapper decided to address male rappers as a whole along with the people she feels are exploiting her July 2020 incident — where she claimed Tory Lanez shot her — in their music.
Fans took the time to continue to troll Meg and her boyfriend, Pardi.
People also took to social media to defend Megan, calling Drake out for his insensitive lyrics, some even saying it wasn't a real diss at all but uncalled for nonetheless.
What do you guys think of the bar? Was it a diss or just wordplay? Let us know!