Written by Jada Lang
Posted on November 4, 2022 at 7:31 pm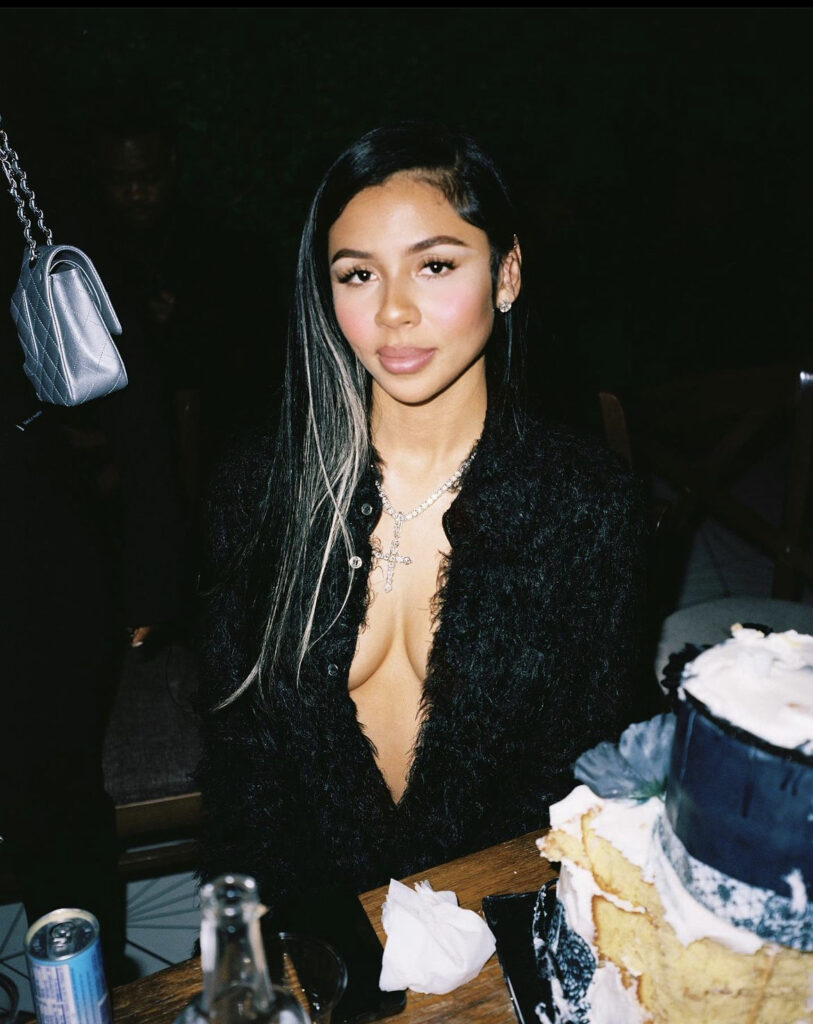 Today, Mariah The Scientist drops a new visual to her latest single, "Bout Mine."

The video was co-directed by Mariah and Cam Busby, channeling inspiration from the Old Hollywood movies' theatrics. The visuals and the song reflect loyalty's importance to Mariah while seeking revenge on her unfaithful partner and his mistress in a fictional "Love Lab Records" board room.

The song was released on October 28, 2022. Produced by WondaGurl, the sultry track finds Mariah pining over a complicated relationship with her soft-toned voice. No matter the outcome, the Atlanta songstress is transparent with her feelings as she sings, "I said I want you bad/Hope everybody in here knows that I/ Won't hesitate to crash/Bet you know how I'm/I bet you know how I'm comin." Mariah clarifies that she will go to whatever lengths to fight her lover and protect her feelings. Mariah's lyrics are famous for capturing the complexity of emotions. Despite being in love, it is loyalty above all else.

This drop comes amid Mariah's latest EP, 'Buckles Laboratories Presents: The Intermission.' Her song "Spread Thin" has become viral as it became the catalyst of TikTok users trend sharing moments in bad relationships. The song now has over 8 million Spotify streams alone. She joined the trend when she released her music video on October 25, reflecting on her successful year.

She was recently featured on Dess Dior's newest single, "Stone Cold," buzzing on TikTok before its release. Mariah The Scientist is now gearing to join Rod Wave on his six-week "Beautiful Mind" Tour.
You can watch the full video here: