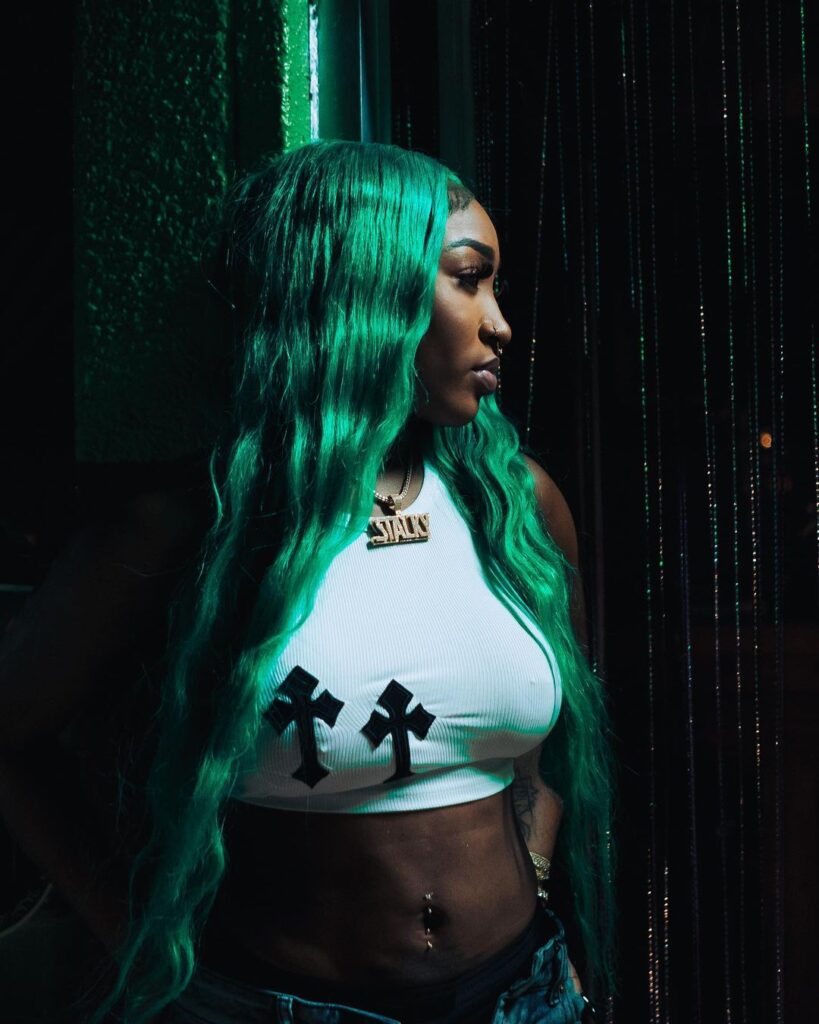 Dancehall artist Stalk Ashley is back heating up the scene with her latest single "50 Rounds". Stalk has been having a great year in music with "50 Rounds" being her third single released. She has also collaborated with popular Dancehall artists this year such as IQ & Skeng just to name a few. Being a musical artist & public figure comes with a lot of support & social attention but it can also come with a lot of negativity which Stalk is tapping into to on this track.
"Dem nuh friend of me, dem just deh ya fi di benefits, pussy dem wan si di end of me but mi have 50 rounds fi di enemie." She sings in the chorus making it known not to mess with her if you have foul intentions.
Directed by AKA.RUPPI the music video highlights Stalk in her community in Jamaica. We see her at different locations vibing with her friends right beside her – making it known by their demeanor that they're willing to protect Stalk by any means. Throughout "50 Rounds" the key takeaway fans can receive from the track is that Stalk Ashley won't be taken advantage of. She isn't naive and knows that deep down some people don't have her best interest at heart and she has no problem defending herself even if it means taking things to the next level. With Stalk's consistency and talent, we are excited to see what she has up her sleeve next.