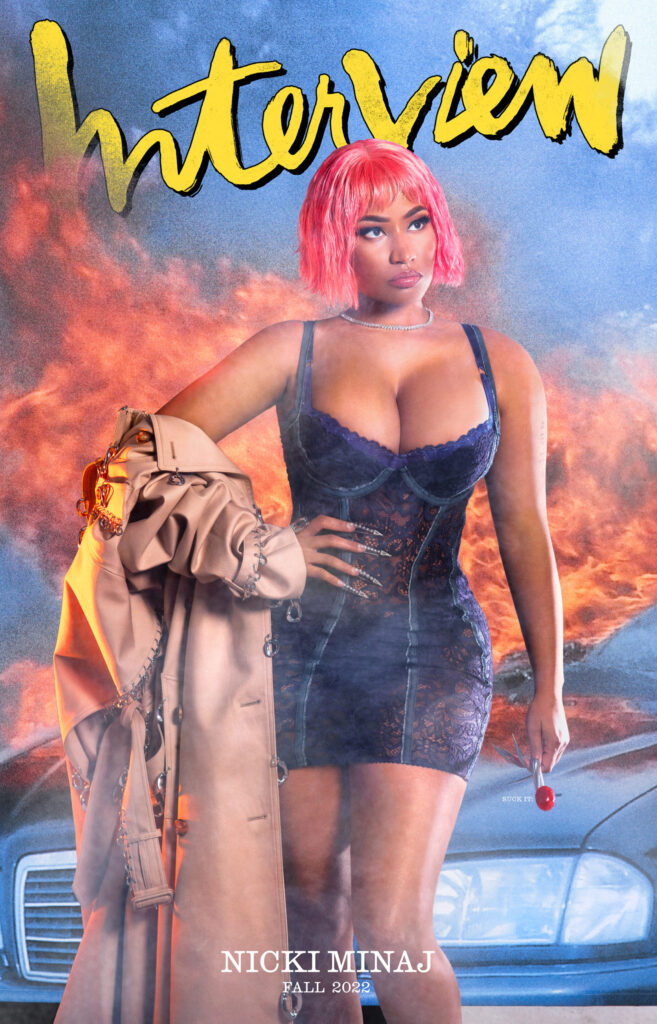 If it is one thing Nicki Minaj will do, it is slay a magazine cover!
The SFG rapper sat down with Interview magazine to talk about motherhood, financial aspirations, and the importance of being yourself in this industry with her idol Jada Pinkett Smith.
Nicki Minaj's interview touched on the many factors that make up the rapper's persona but, most importantly, what factors play a role in who Onika Tanya Maraj-Petty is. Jada tapped into motherhood with the 39-year-old rapper, who welcomed her son just two years ago. Nicki talked about how the pandemic played a role in why she has separation anxiety regarding Papa Bear.
I love my son so much that I don't know if it's normal, but it seems unhealthy because I took too long to start working and leaving him to be watched by anyone, so now I have this real bad separation anxiety. So that's not good. f it wasn't during COVID, it would've been different, but I was afraid to bring people around him when he was a tiny, tiny baby—nannies that are going back home and stuff.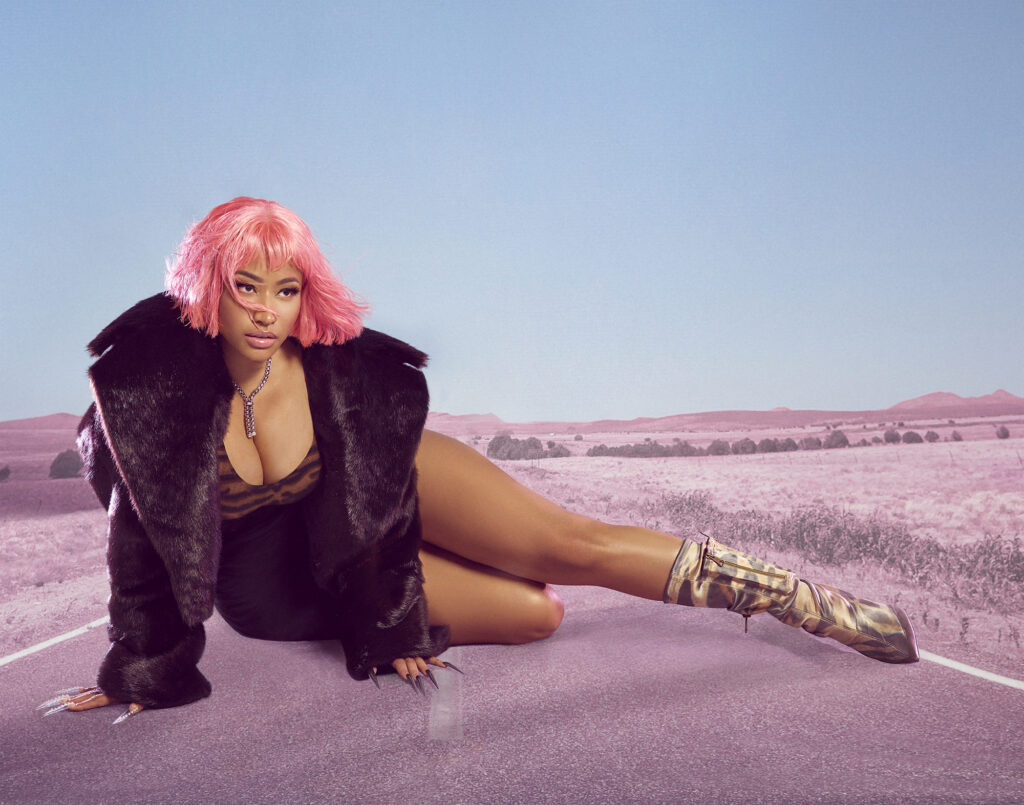 Minaj, who was born in Trinidad and spent her first few adolescent years on the beautiful island, gave a comparison between her childhood and her son's childhood, saying, "I'm reliving all of those things now because I'm afraid that my son will ever feel that I left him for anything, for any reason, and for any amount of time.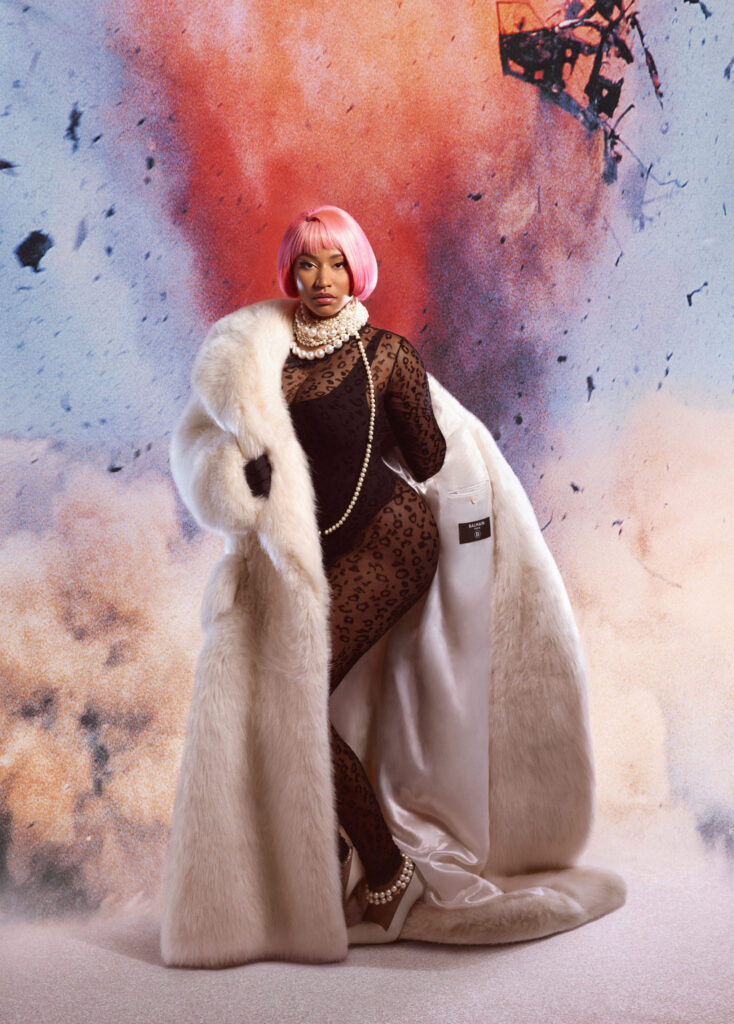 Nicki wasn't shy about her new life as a wife and a mom. The rapper stated that the new journey she is on has also created a shift in her approach to music. She talked about how while everyone else might see her as a sex symbol, she doesn't believe that sexy is what she gives off. Minaj stated that the perception of who she is or what she rapped about before has caused her to turn down songs even from some of the biggest rappers in the game. She feels this also leaves misunderstandings with the new female rappers because of what the consensus of rap is for females these days.
I don't think the new female rappers really understand who I am. A lot of the girls that came before me, they really were those sexual beings, and I was so inspired by them. But I'm not like that, I'm more the goofy girl. Even some of the new male rappers—I turned down a Gunna song because it was just moaning and groaning on the track, but Drake ended up doing it and it worked great for them.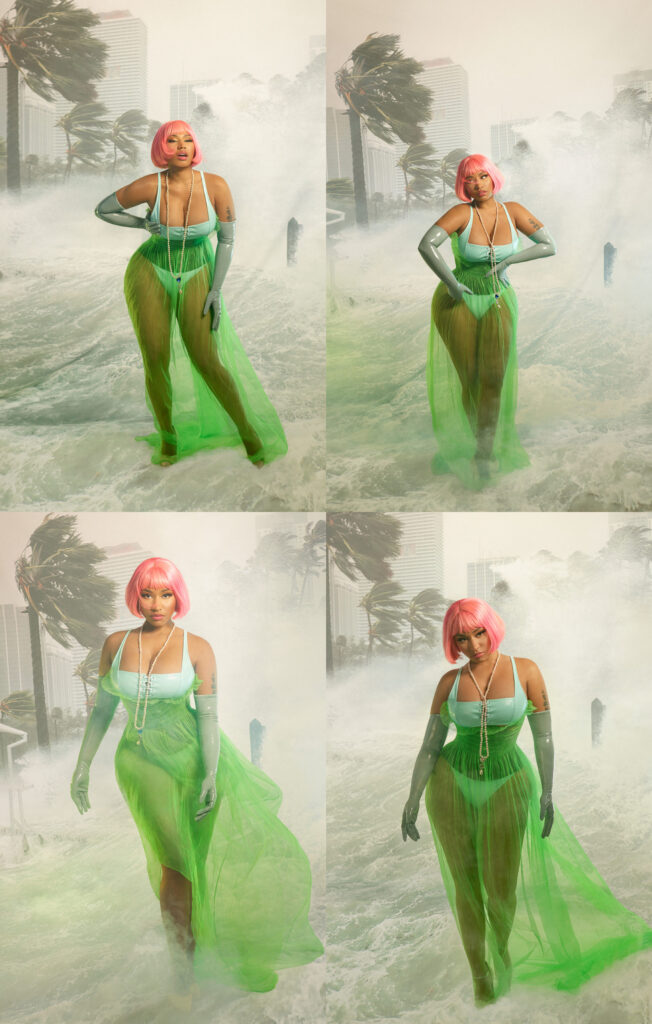 Nicki Minaj's career has been based on her delivering lyrical fire, starting some of the most iconic trends, and being an out-of-the-box fashionista. Nicki, real name Onika Tanya Maraj-Petty, says she valued the originality of other artists before her, like Eve, MC Lyte, Foxy Brown, Lil Kim, and the late Lisa "Left Eye" Lopez. The entertainer says artist today are sounding more and more like their idols which is flattering but doesn't show they believe in their talents enough.
When I started falling in love with rap, I felt like everybody was their own unique thing. Whether it was the Jay-Zs and the DMXs or the Wu-Tang Clans or the Nases or the Pacs or the Biggies. Even the female rappers, whether it was Eve, MC Lyte, who I've always loved, even Left Eye's voice was so unique, to Salt-N-Pepa. [Lil] Kim and Foxy [Brown] never even sounded alike to me. Everyone had their own thing.  I don't know what's happening, but I want to urge all the new artists to just believe in yourself, trust that you are that superstar that you loved coming up, and get that something special! Please! For god's sake!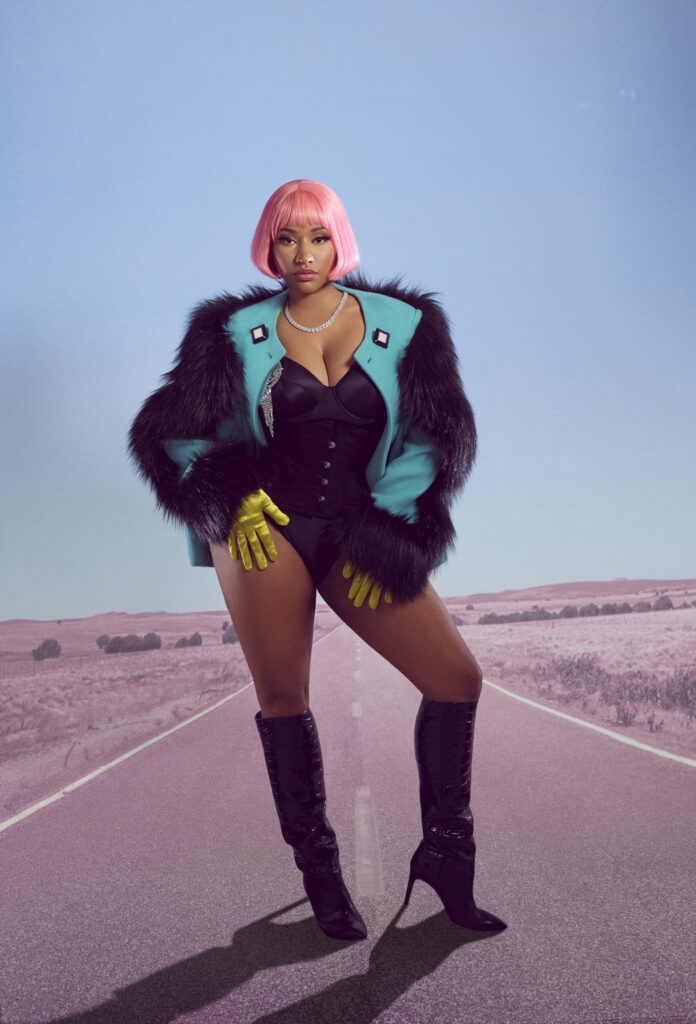 The interview came just hours after Minaj took to social media to address the Grammy's announcing that she was placed on many ballots for the 2023 awards show, including some in the rap category. A few days ago, Nicki called out the Grammys to remove her hit single "Super Freaky Girl" from the Rap Song of the Year category and put it in the Pop Song of the Year category. The change in the ballot was the basis for a nasty online feud between Nicki Minaj and rapper Latto.
As for what's next for the superstar? Nicki is in her mogul bag. The rapper has accumulated many new brand deals this year from her collaboration with Rap Snacks, Maxim USA, Call of Duty, and more. She credited the financial growth to one of the best in the rap game, Jay-Z.
In terms of business, of course I always note Jay-Z for being a pioneer that spear-headed his own vision and showed us that we could be moguls and business owners outside of hip-hop.
While Nicki has been dropping music consistently this year, she hinted that her 5th studio album would be coming soon.
People have gone through so much recently that they want to have fun. It'll probably expedite the album to come out this year.