Written by Leo Lysius
Posted on October 18, 2022 at 7:19 pm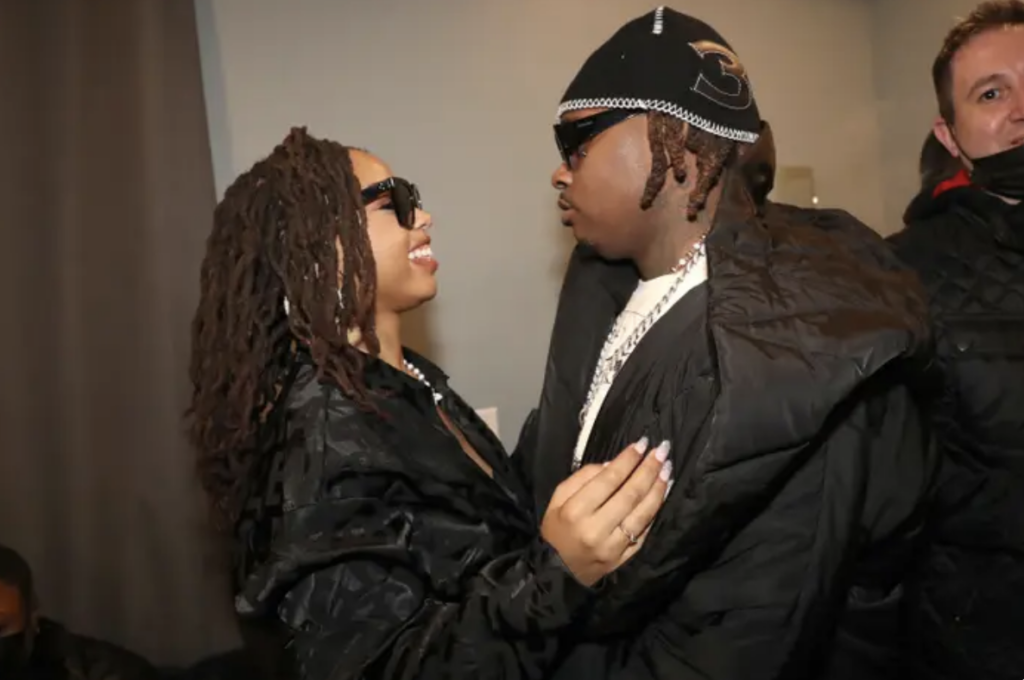 Just earlier this month, budding star Chlöe revealed something that we least expected. Well, maybe not so much. Prior to Atlanta rapper Gunna being incarcerated, there was much speculation that the two artists once dated and was an item but they never confirmed it.
After a recent live appearance on Twitter Spaces Oct 1, the "Have Mercy" songstress let the cat out the bag and told her fans and listeners that her new single, "For The Night" is in fact about the "pushin P" star.
"Imma tell y'all a little secret about 'For The Night,'" she started. "I might regret saying this, but hey, maybe it'll help fu**ing streams. I don't even think he knows this! I wrote 'For The Night' about G
Her comments were in response to an interview on The Breakfast Club that Gunna did where he debunked the dating rumors between the two artists, which Chlöe shortly after co-signed, until recently. When asked about the singer, Gunna insinuated that they were only close friends at the time.
"I feel like everybody wants to know about my love life. My love life is music, darling." says Chlöe
They have been spotted together at various events in the past, which prompted the media and fans to believe they were officially dating.
According to VIBE, Gunna was arrested on RICO charges back in May, and will remain behind bars until his trial date, scheduled for Jan. 9, 2023. Young Thug is currently suffering the same fate. It was just reported that Gunna was just denied bond a third time.
Check out a preview of Chlöe's "For The Night" below:
The premiere will arrive on Oct 28.