Written by King Silvy
Posted on October 16, 2022 at 2:05 pm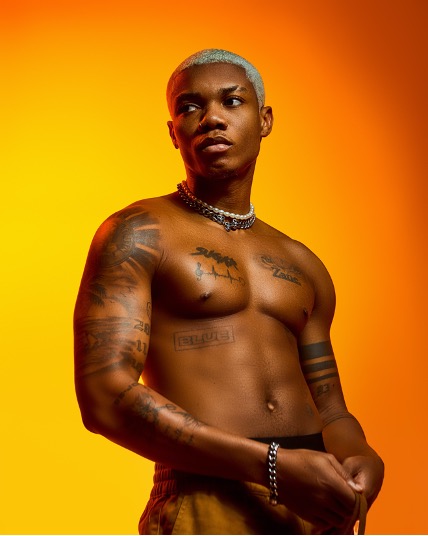 The multi-talented singer and producer is more than just a viral sensation.
Afrobeats is making it's way overseas and the impact of the genre is making waves in the music industry! Afrobeats has now been included as an official genre at the AMAs (American Music Awards) and the Grammys has even been considering adding Afrobeats to its categories. Afrobeats is dominating global charts all over the world. In the U.S, artists such as Wizkid, Burna Boy, Tems, Davido, and Ghanaian superstar, KiDi, are now enjoying mainstream success. KiDi teamed with legendary producer and executive, Jack Knight and his Made in East NY label, taking his music worldwide. KiDi is the latest Afrobeats star crossing over to the mainstream, outside of just the U.S, music has already reached Europe, Australia, parts of Asia and more. 
KiDi (born Dennis Dwamena) was thrust into global online popularity when his song, Touch It, went viral. And after million streams, including currently 44+ million on Spotify alone, it is a certified hit. It entered the Billboard world charts and peaked at number 20.  Kidi has been one of the most impactful artists in Ghana dominating every award season. He was named Artist Of The Year at the Ghana Music Awards twice in a row and has racked up an extensive list of accolades.
Last week, KiDi dropped a 4 song EP entitled 4play. Champagne is the lead single from the EP.  It's a feel-good song that embodies celebrating life. "I just think right now with the economy and the impact of the covid pandemic, people are going through hard times and changes. I wanted to write something that can uplift everyone," shared KiDi.
We had the opportunity to get to know the Ghanian superstar in our exclusive interview. Check it out!