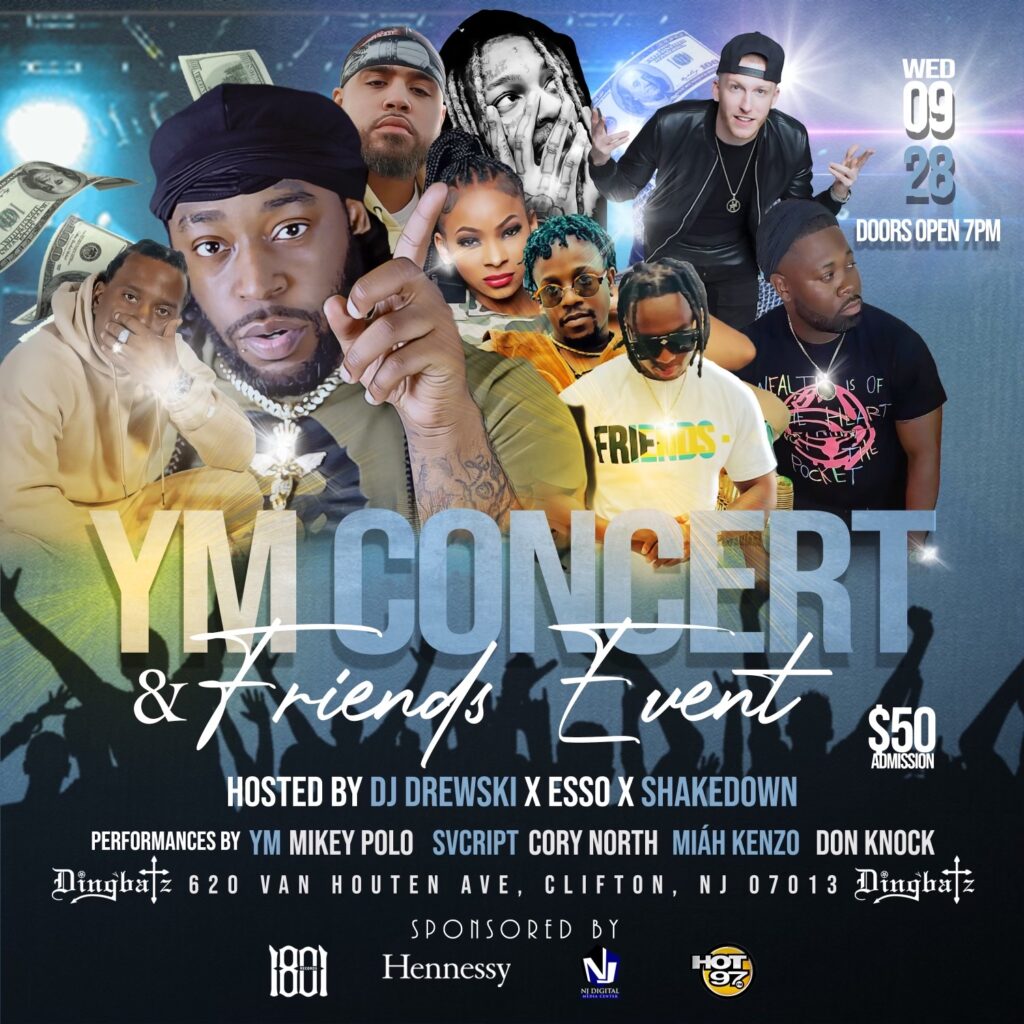 It was my first time headlining my show and I couldn't have done it without all of you. I'm looking forward to bringing more music and events to my hometown of Paterson. Stay tuned.

YM on the success of hos recent event in New Jersey
Paterson, New Jersey native YM took to his hometown last week for a showcase inspired concert titled 'YM & Friends' which featured the likes of rising Queens star Miah Kenzo, DMV XXL co-signed emcee Mikey Polo, Caribbean rooted artist Don Knock, Cory North, Svcript, and TreyRicardo. To procure the vibes of the event YM & his team enlisted the services of Hot 97's DJ Drewski, Esso, and Shakedown which kept the party going along with the audience entertained tween acts.
The venue was at Dingabatz bar in Paterson and Hennessy along with Hot 97 sponsored the YM & Friends showcase. From my personal observation it was a entertaining night with some of my favorite performances coming from Miah, Mikey, and YM. YM & Friends's execution was ran by Playbook Media Group which YM attributed the event success to along with his own team.
The star of the night himself YM is an artist to keep tabs on out of New Jersey with his smooth mic delivery and savvy veteran presence given praise by outlets such as HipHopDX, Kazi Magazine, Blades & Bars, etc…… His music catalog has a bevy of nice tracks to divulge into if you need a new artist to add to your daily rotation.
YM released a new single as well titled "Bridges" which is a smooth listen. He's an overall dope artist which you can listen for yourself below.
Source: Playbook MG