Written by King Silvy
Posted on October 4, 2022 at 10:15 am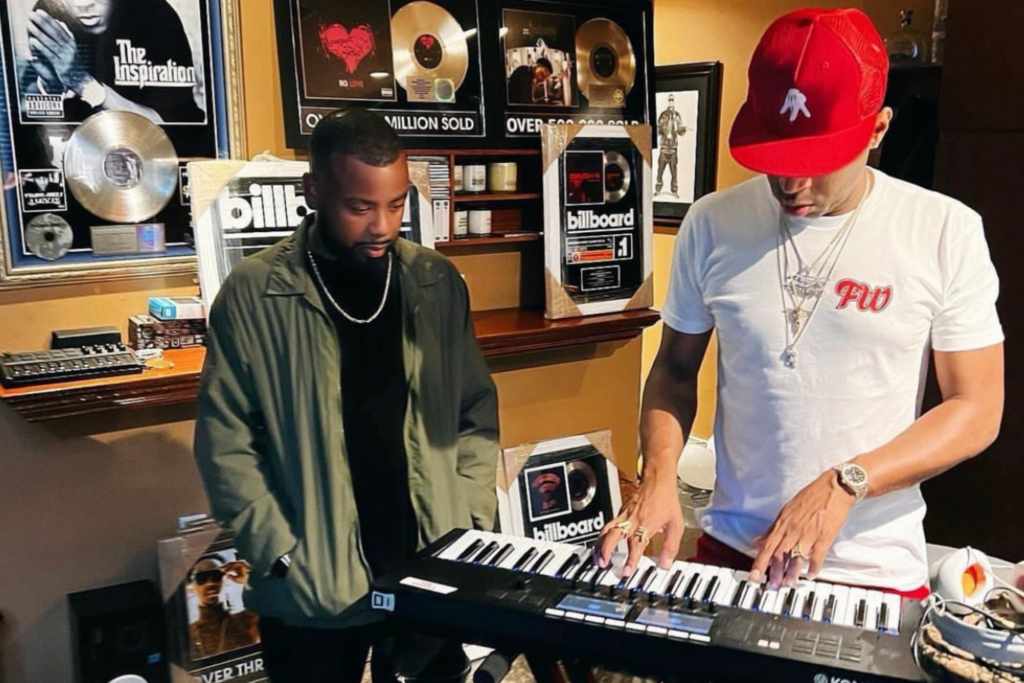 Legendary Record Producer, Drumma Boy and Musician Devin White have teamed up to create their biggest project yet! These industry vets will be releasing a collaborative LP early next year under an exclusive license to White's recently launched music aggregator, 'Soundcheck'. Soundcheck, subsequently, will also serve as the project's official title.
Adding to the musical assemblage, is music executive and rap legacy Rel Carter, who will be the official A&R for the project. Rel Carter, with several business ventures under his belt including hosting Dusse Fridays, Solo Funds and The Carter Boys, is also the director of Artist Relations at EQ Distribution, a subsidiary of Roc Nation. Equity Distribution or EQ Distro, provides distribution for independent artist with the freedom for artist to keep their own masters.
This all-star team has already begun casting their nets with a nationwide studio campaign designed to provide fresh voices the opportunity to participate in this legendary opportunity. The LP will feature established industry producers, artists and songwriters with the top up and coming R&B, Hip-Hop and Pop artists.

Christopher James Ghloson's, better known as Drumma Boy, Grammy Award-winning, multi-platinum 20-year-career is no where near done! Drumma Boy's past work includes some of your favorite artist, from Drake, Jeezy, Trey Songz, Gucci Mane, Rick Ross to Usher. Not only is his name synonymous with smash records and cultural shifting hip-hop anthems but he has hands in coaching, podcasting and app development. His independent label venture, 'Drumsquad Records', equipped with it's own in-house production, possesses an artist roster that has made significant industry strides since 2013.

The 'Soundcheck' project signifies a special opportunity for both music creators and fans to
witness the creation of a full length album from inception. This LP concept is on brand for music industry professional, Devin White, whose ability to streamline major industry with buzz worthy independent artists, has been his calling card for years. White first achieved national recognition with his creation of "The Rel Carter Culture Tour" and has since worked under the executive team behind Janet Jackson's Rhythm Nation label imprint. White was recently praised as "a shining example of Black excellence" by the Los Angeles Tribune. Evident through recent project collaborations involving R&B icons Ne-Yo and Mario, in addition to, a 3-day music conference, 'Culture Weekend', there is no doubt that White has a passion for his industry.

An official date of release for 'Soundcheck' has yet to be announced, but an exclusive red carpet
launch event has already been scheduled in Atlanta, Georgia for October 28th 2022.