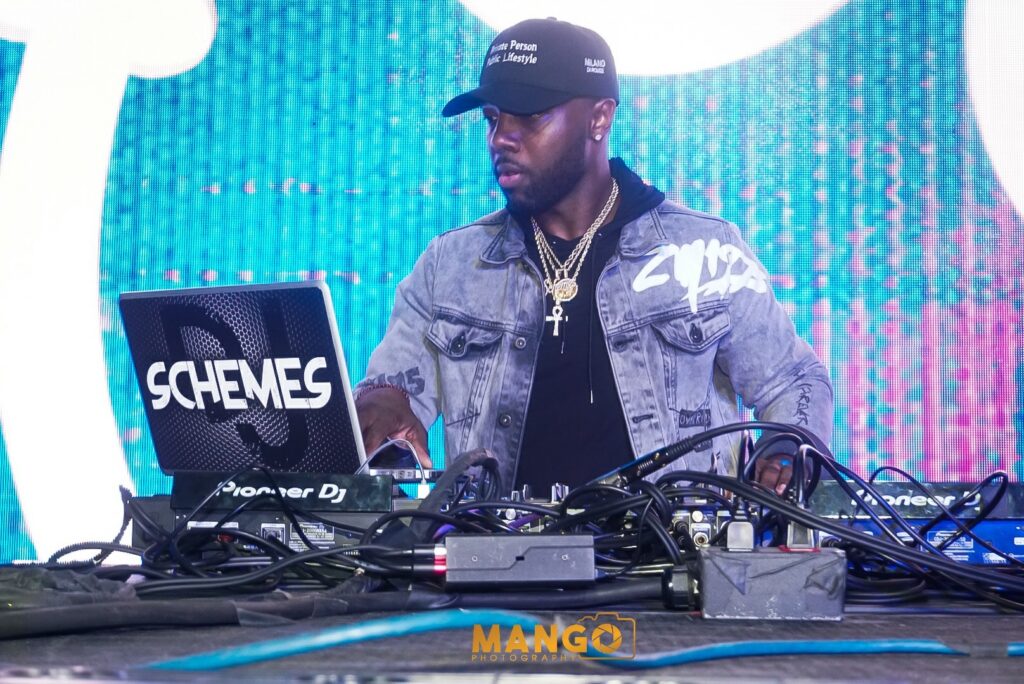 You might seen this Brooklyn, New York native spinning the biggest hits at your favorite spots in the Washington, D.C. metropolitan area. You might of heard his mixes on 93.9WKYS and Shade 45. Shoot, you might of even have been assisted by him breaking a record in your catalog via The Core DJs. He has even taken up the endeavor of music production in the style of DJ Khaled and DJ Drama working with some amazing artists.
However that's not even the best part about nor the main part about him that he wants people to know. DJ Schemes is a disk jockey and entertainment personality for the people so he wants his energy to make anybody day around him a lot better!
From his vibrant Jamaican heritage, his upbringing in the college circuit in his undergrad days at West Virginia University, the black excellence stemming from his brotherhood in the Alpha Phi Alpha fraternity, and just overall being a dope human being, DJ Schemes is only industry by profession. His character and soul translates with anybody of any background.
The hustler spirt of Schemes and the charisma he carries equate to a game changing combination that few people let along disk jockeys can muster up to. His Instagram is hyperlinked above so keep tabs on his journey there.