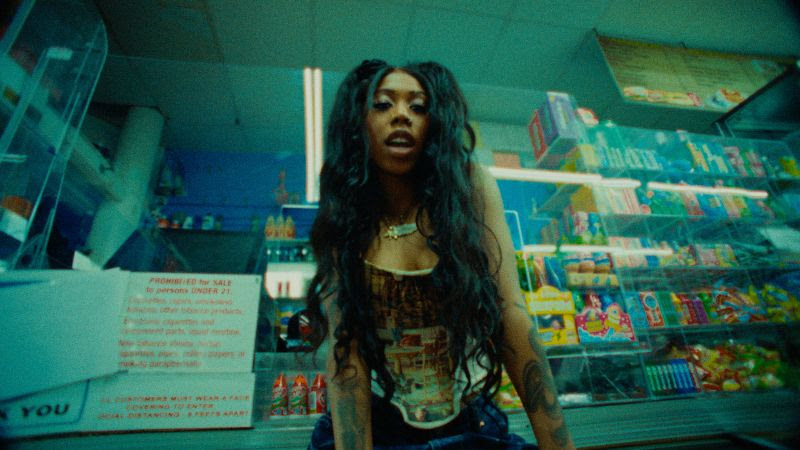 R&B singer and songwriter Rileyy Lanez has released her latest single "Blessings." The track finds Rileyy reflecting on an unrequited love where she gave her best and received nothing but problems in return. Accompanying the single is the official video for "Blessings," which premiered on BET Soul and BET Jams and is directed by Josefine Cardoni-directed.  
 
Born and raised in the Bronx, 21-year-old Rileyy Lanez pulls no punches with her heart-on-her sleeve R&B music. "Blessings" follows "4U," Rileyy's earnest letter to her girlfriend released late last year, and "When I See You (Lamont's Song)," her tribute to her father who passed away over six years ago from gun violence. In 2020, Rileyy shared her debut EP Beautiful Mistakes.
The 5-track project includes her original breakout song "I'm Leaving," which has over 24.8M video views, as well as other tracks "Foul Play" and "Left 4 Me." With each release, Rileyy Lanez continues to bring authenticity to the R&B genre as an emerging artist.
 
"Blessings" previews Rileyy Lanez's forthcoming project that is expect to release soon. She captures my attention and should captures yours as well.
Source: Columbia Records