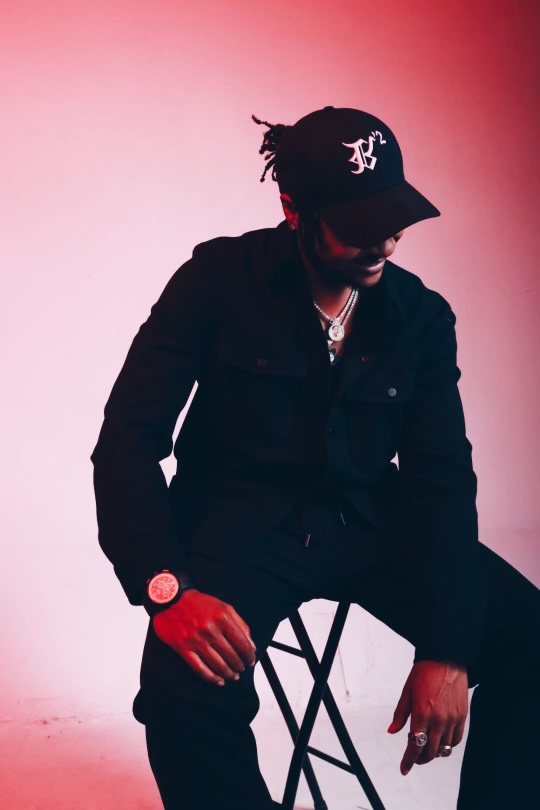 Arriving from Atlanta is none other than multifaceted singer-songwriter 2AM Ricky! Painting the world in "hues", this ATL artist paints the perfect picture with his music. 
In fact, the multi-hyphenated musician has already made a mark with his music as an openly black trans man who advocates for the community and others. In doing so, he utilizes his passion to push aspiring artists to pursue their dreams in the industry, despite the scene's sometimes apparent intolerance. 
For his most recent release, 2AM Ricky taps Lain Tucker for his trendy track titled, "Hues". Once again, Ricky resonates with fans through his lyricism while experimenting with various sounds. Continuously conveying a wide range of emotions through his music, "Hues" is another illustration of this as it highlights his skills. In comparison to his previous popular hit, "Watchu On", Ricky switches it up by slowing it down. "Hues" is a versatile record that can be enjoyed during a smoke session, a vibe, intimate moments and more! Expanding from his varied hip-hop musical catalog, Ricky flexes on a low-tempoed yet trippy, Lo-fi vibe while sprinkling those R&B elements we love from him! 
Additionally, the catchy chorus transitions effortlessly into the incredibly insightful verses, making "Hues" a smooth listen. Enabling you to put the record on repeat. Although the song starts off with a somber sound, it shifts in the second half. Delivering a dope tempo and feeling in which is felt throughout your body. Adding a final element of enchantment, the track wraps with a saxophone solo. 
The amazingly crafted track comes off as a relaxing and mellow record while favoring the fans' synapses with captivating sounds from beginning to end. "Hues" explores many concepts within its verses, including themes of love and heartbreak. The track is a balance as it kicks off bragging about the beauty of love before bringing in the realities of its dark side — the good and bad. Smoothly entering the second half of the single, Ricky incorporates the haunting tones for the remainder of the record. Perfectly providing a distinct emotional shift. A reflection of its musicality, the poetically pushed single provides the hues of these themes and everything in between.  
With the mic wrapped around the industry's neck, Ricky remains at the top of the charts, specifically the LGBT Urban Charts. In fact, he held down the top spot of this chart for ten weeks with his sizzling single 'Watchu On,' featuring CeCe Peniston. Using his brand and beliefs as stepping stones for the foundational change Ricky hopes for, he has emphasized LGBTQIA+ activism and has collaborated with Atlanta Pride and TomboyX. 
Remaining a relevant topic within music, modeling, and more — Ricky is returning to take over 2022! Overall, 2AM Ricky is not a artist you want to miss so stay tuned here for more on this rising star! For now, press play on his latest offering "Hues" as we await the vibrant visuals. Lastly, let us know what you think!