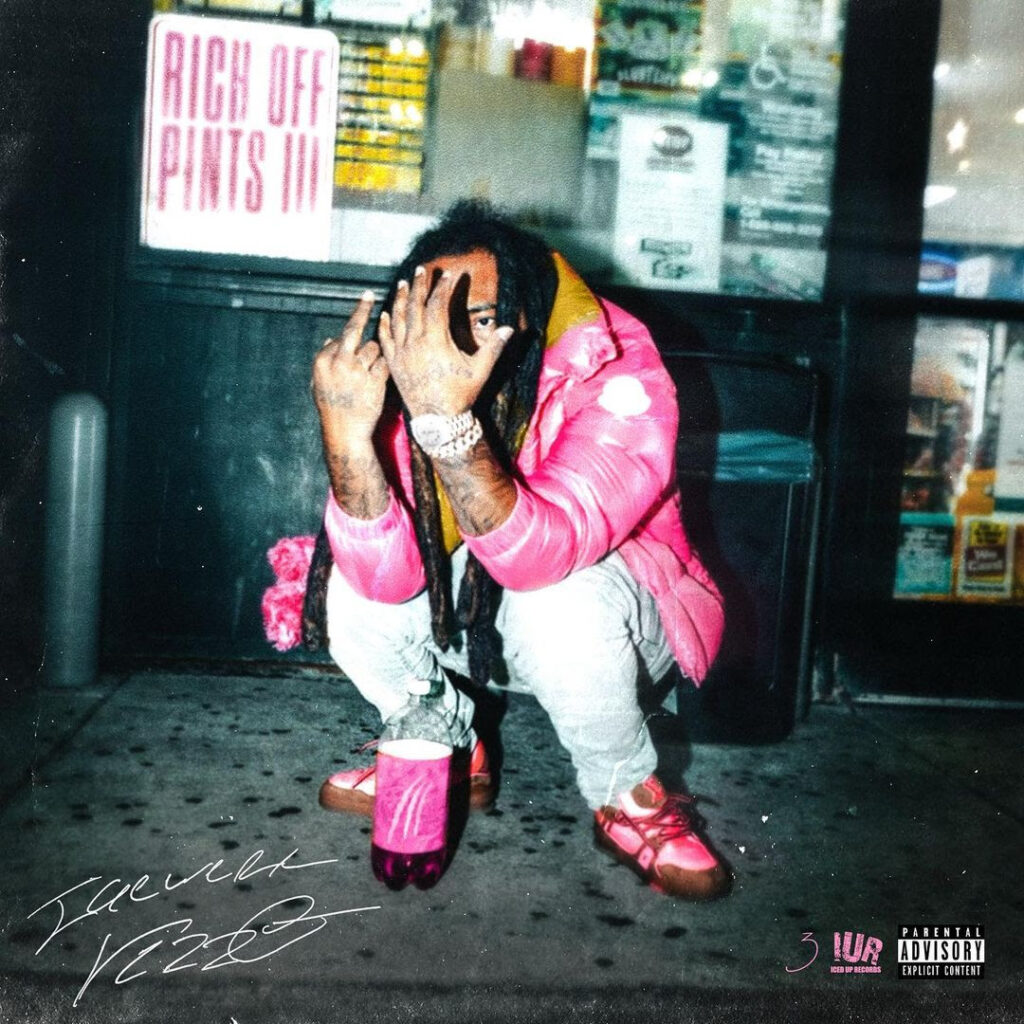 Icewear Vezzo is one of the key figures in the red hot Detroit rap scene. Exploring the mindset required to escape life on the streets, Vezzo shares Rich Off Pints 3, an accomplished new effort and the concluding chapter of his successful mixtape series. Continuing the path set by 2021's Rich Off Pints and Rich Off Pints 2, which generated a combined 150 million streams across platforms, Rich Off Pints 3 is the product of a man who has been through hell in the pursuit of better days.
Filled with sinister, piano-led production from the likes of Midwest maestros like FOREVERROLLIN, Rocaine, Cashout Beatz, and frequent collaborator Maxx Beats, plus contributions from Southern sound architects like June James, the new mixtape acts as a hustler's handbook, bursting at the seams with handy street lessons for aspiring executives, sneering missives that take aim at fakes, and heartfelt reflections on the hard work it takes to achieve a better life.
"The phrase Rich Off Pints isn't literal, it's about the mindset I was in around the time I started the series," says Icewear Vezzo. "I was like, 'f*ck the streets, I'm about to go all the way. I don't care how broke I gotta go, I wanna live right and do the right thing.' I had dreams of quitting the streets ever since I started hustling, and when I started thinking about Rich Off Pints, I developed the courage to do the work it takes to quit the streets completely."
Along with the album, Vezzo shares the video for project highlight "On My Own," a monument to Vezzo's self-reliance that chronicles lessons learned from his rise to stardom. The video for the Promo Beatz-produced track finds Vezzo rocking Palm Angels and sipping Sprite as he rolls through the streets of 6 Mile before heading to the recording studio and getting to work.
Source: Audible Treats