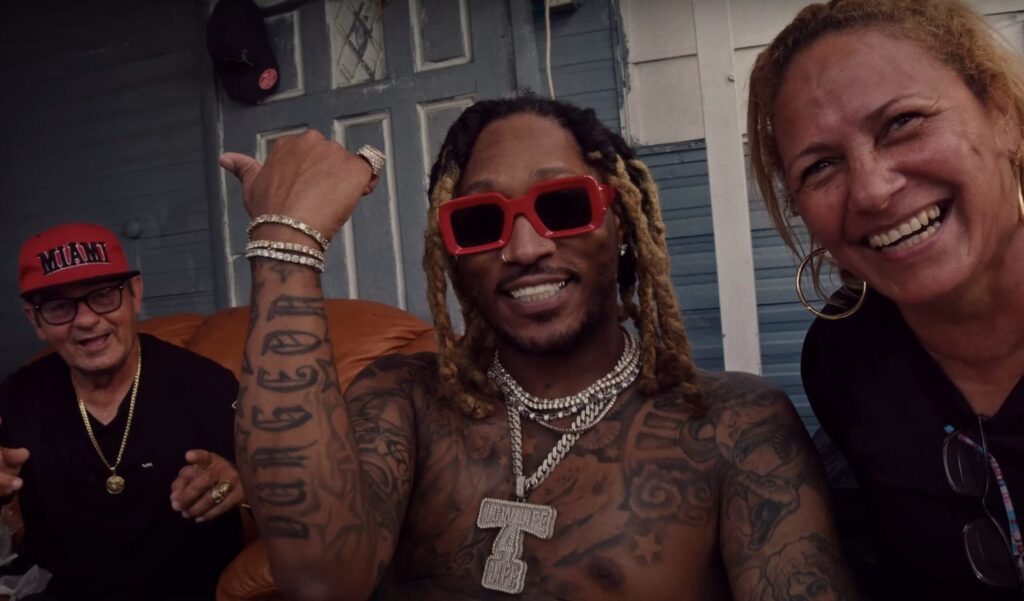 Coming off a huge album campaign where a GQ cover penned by Elliott Wilson dubbed him the "Greatest Rapper Alive" – Future is continuing his dominant year with his latest release, the official video for "Holy Ghost" from his 'I Never Liked You' album.
The track, like the entire album, shows that Future is still in elite form and isn't slowing down any time soon. He unleashes a brash & boastful flow that anyone who has been listening to him since his "Monster" days are sure to appreciate.
"Feeling like a cigarette boat, all this water on me, I was at my big truck, my wrist up, gettin' my dick sucked / When I switch my wrist up, switch my car, switch my bitch up, every time I hit her, I broke her off then dismissed her / I been counting this paper all day, I'm getting blisters"
The video is filmed in Little Havana, a neighborhood in Miami, Florida & highlights some of its vibrant houses and residents. As the Atlanta legend makes his way through the community he stops at a family's house where a majority of the video takes place. The video is directed by Leff and features production from Freebandz signee, ATL Jacob.  
Watch Future's official video for "Holy Ghost" down below and stream 'I Never Liked You' on all streaming platforms.