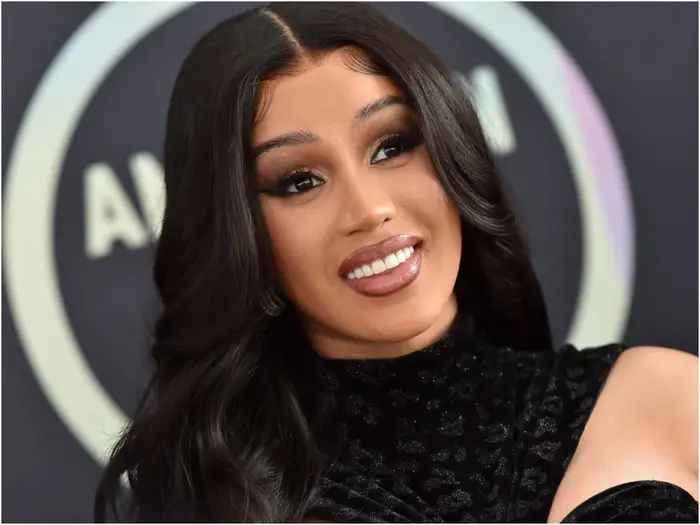 Cardi B is making her return to music with the announcement of her new single "Hot Sh**."
"My new single 'Hot Shit' available everywhere THIS FRIDAY 7/1," Cardi revealed on social media Sunday night (June 26). The post featured a very short teaser clip.
"Hot Shit" will be the rapper's first single since last year's release of "Up," which peaked at No. 1 for a week on the Billboard Hot 100 songs chart in March 2021. "Up" followed "WAP," which spent four weeks topping the Hot 100 in 2020.
Fans have been anticipating Cardi's follow up album. The Grammy winner's 2018's Invasion of Privacy, topped the Billboard 200 albums chart. In May, she explained that although she can't share why it is taking so long for the second album now, she will be letting everybody know the details once she gets the greenlight.
When things come out, that's when I'mma talk about it. It's nothing, like, major or crazy. Yeah, we'll figure it out 'cause I know, I know, I know, I know you guys want that and I'm gonna give it to ya, OK? OK.
Are you ready for Cardi B's new single?