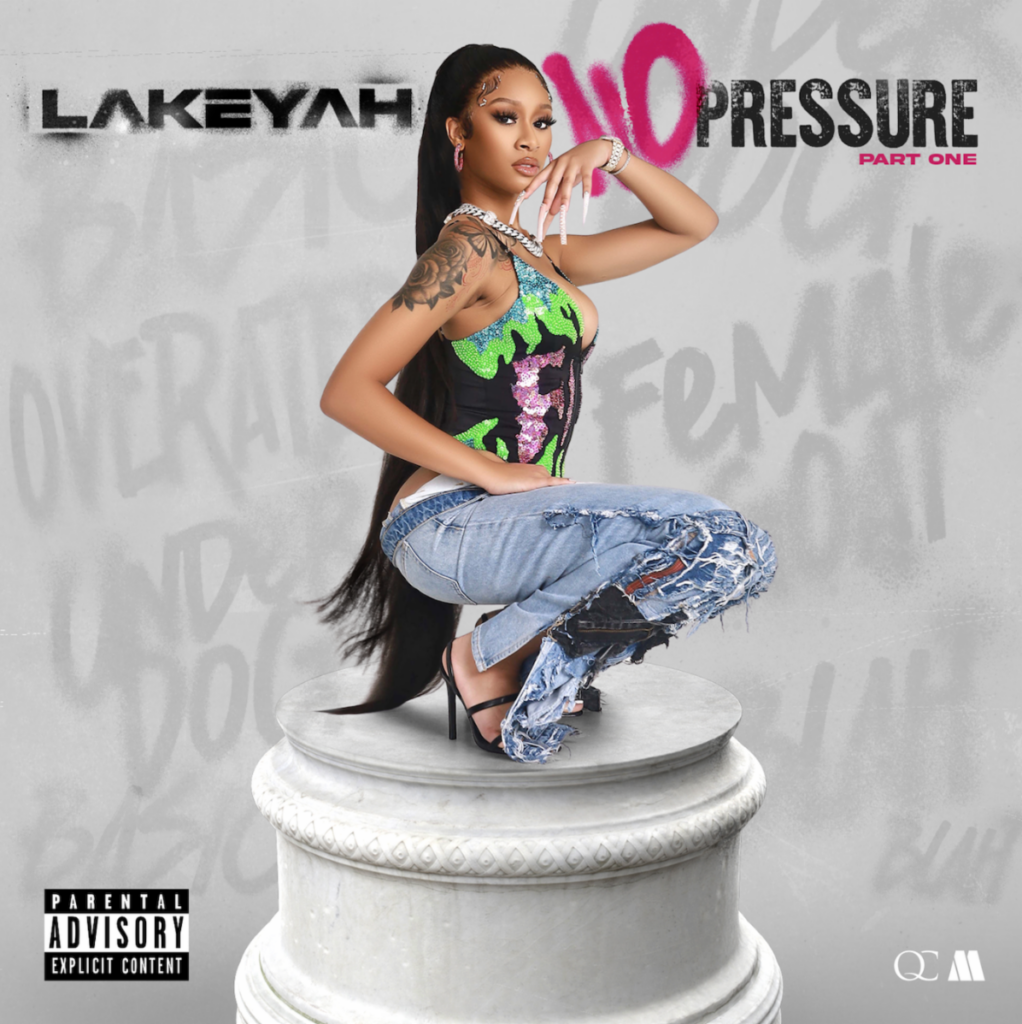 QC's heir to the throne, Lakeyah, has released her newest EP 'No Pressure Part 1.' The Milwaukee rapper and newly signed Motown Records artist have kept her foot on the gas since her signing to Quality Control Music in 2020. Lakeyah's grind to the top has been consistent with her relentless slew of projects and EPs. The rapper continues to showcase her versatile sound that bridges the gap between velvety R&B and hard-hitting bars that rival even her most veteran QC counterparts.
The new EP includes the well-received lead single, "Mind Yo Business" ft. Latto, and set the tone for the project, with the music video amassing 2.7 million views on YouTube since early June. With her latest 5-track installment, 'No Pressure Part 1,' Lakeyah continues to prove herself to be the rapper to watch in 2022.
Alongside the EP, Lakeyah shared a new video for the standout track "Record Straight." On "Record Straight" 'the female GOAT' skillfully spits through a growling delivery atop potent production work. The video follows Lakeyah as she flaunts her boss-mentality, setting the record straight that she's a heavyweight to watch out for with no intentions of renouncing her title.
Check out "Mind Yo Business."