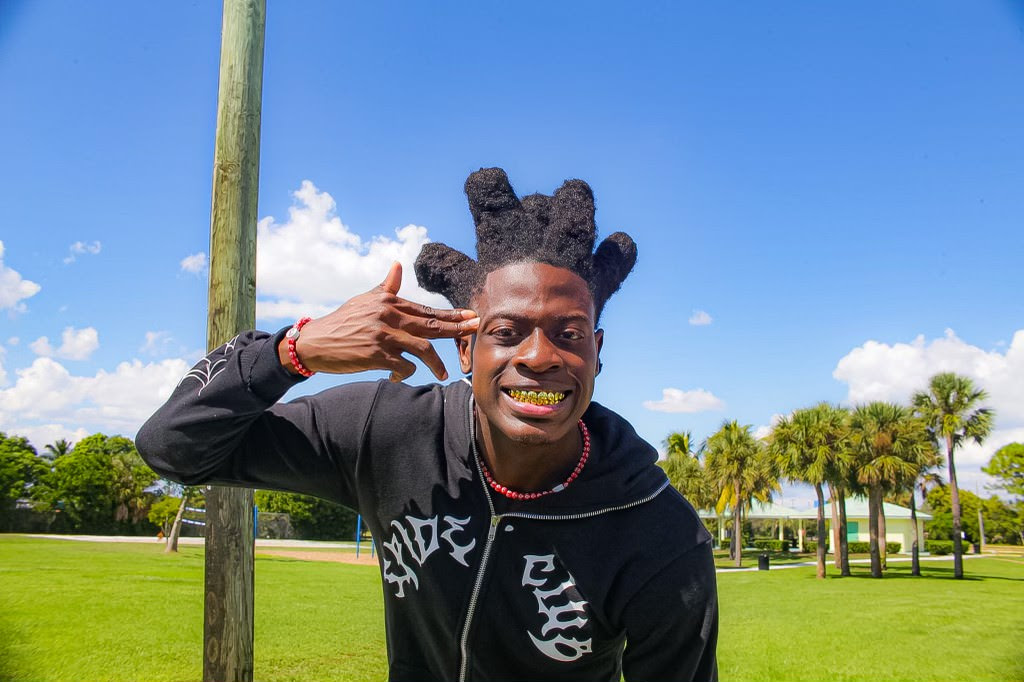 With unique South Florida flavor, Trapland Pat brings a refined sense of fun to the trap scene. Returning with his signature, magnetic intensity out in full force, Pat shares his latest project, Trapnificent, available everywhere via Bang Biz Ent./Alamo Records. With an endless arsenal of captivating bars and the musicality to make them stick, Trapnificent flows seamlessly, walking listeners through memories of a troubled past on tracks like "Stranded" before two-stepping into light-hearted late-night levity on cuts like "Motions" and recent single "Astronaut Status" ft. Fredo Bang.
"I feel like I use the right words to get people to picture what I'm saying, even if they haven't been through it first hand," says Trapland Pat.
The follow-up to last year's Pitchfork-acclaimed Thru Da Door, the upcoming Trapnificent is home to standout singles like the joyful "Trap Dance" and the sinister "D.O.A." Pat taps frequent collaborator PepperJack Zoe, who produced his breakout hit "Big Business," to handle the bulk of the production, his creeping piano-led beats providing grounding for Pat's larger-than-life bars and hummable melodies. Pat favors a bright and spritely sound that emphasizes his tropical surroundings and his Haitian ancestry, inviting producers like Zoe, Hardbody B-Eazy, and Bankroll Got It to paint around his pitter-patter with dancing arpeggios.
Trapnificent rolls out the red carpet for a tasteful selection of guests, including Sacramento street hero Mozzy, Fredo Bang, who signed Pat to his imprint Bang Biz and appears twice on the tape, N.Y.C. Winners Circle maestro Eli Fross, and Memphis' BIG30.
Versatility and a hard work ethic are nothing new for Pat. Before music, he played both sides of the ball as a Division 1-recruited football player, which taught him the importance of discipline and repetition in practice that he now brings into every studio session. Pat's winning mindset is perhaps the most significant feature of his athletic past that he carries over into his music career, which he demonstrates on "4 & A Baby" with the line, "I don't care if it's 4th down, we not punting."
Trapland Pat has the goods to be Broward County's next big star, ready to bring his searing street raps to a larger audience. It's about to be a Trapnificent summer.
Trapnificent tracklist:
1. On The Radar (Freestyle)
2. Mad
3. 4 & A Baby
4. Astronaut Status ft. Fredo Bang
5. Losses
6. Free All My Zombies
7. Hellcat ft. Eli Fross
8. Dream
9. Cappin'
10. D.O.A. ft. BIG30
11. Put That Sh*t On
12. Motions
13. Boondocks
14. Active ft. Mozzy
15. Stranded
16. Trap Dance
17. Love & Heartbreaks ft. Fredo Bang
18. Routes
Stream Trapnificent: http://traplandpat.lnk.to/Trapnificent
Source: Audible Treats