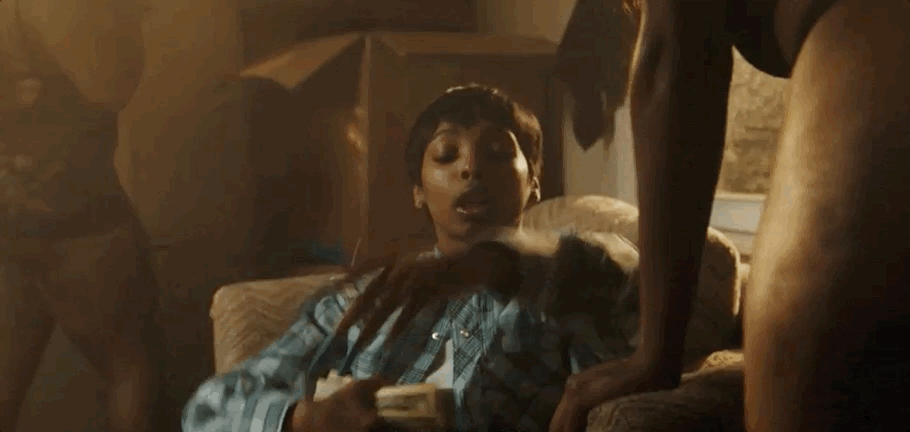 Big Jade is guaranteed to make an impact on any instrumental. Joining forces with fellow East Texas native Peso Peso to make it known she doesn't play about her pay, Jade runs up a check in "Pesos," her latest video. Backed by a mariachi-flavored instrumental with slick guitar licks and soulful trumpet melodies, Jade cautions any opportunist against assuming her pretty face comes with an ounce of grace when it comes to her paper: "Better have my money right, no point in you approaching me/And while you getting loud, bring it down, it ain't no h** in me." 
Teased earlier this week on social media, the Dang Films-directed video for "Pesos" takes inspiration from the stoner comedy sequel, Next Friday, a favorite of Jade's. The new video finds Jade emulating Baby Joker, a memorable character from the original film. Though Baby Joker faced the decision whether to "count my money" or "party with b*****s" in the film, Jade is far more adept multi-tasking as she counts bills with baddies throughout the clip.
"Pesos" is the Beaumont native's third release of 2022, following "Lower," her thumping twerk anthem, and "Eat," an expansive collaboration with Houston legend Z-Ro. "Eat" arrived after a red-hot 2021 that established her as one of the most promising emcees in the South. Jade's breakout year was fueled by her debut album Pressure, available everywhere via Alamo Records.
Source: Audible Treats