Tarvoria Merged Her Passions By Creating Her Artist Management Company and Recording Studio "Dream Lab Global" alongside her barbershop Premier Faderz in Atlanta, Georgia.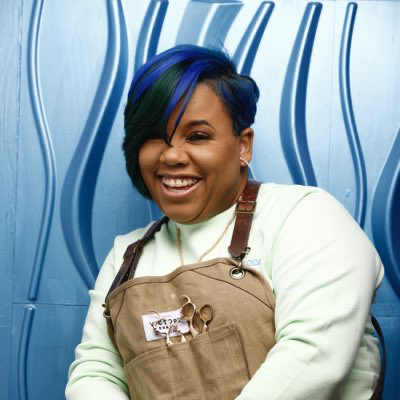 Born in Miami, Florida bred now residing in Atlanta, Georgia. Tarvoria is making her mark as an entrepreneur in the music industry and has changed lives by being a certified barber. Tarvoria is not only the CEO of Premier Faderz an Atlanta-based barber shop but expanded the business into an artist's dream hub; which includes a recording studio, make-up studio, and conference room meeting space for the Dreamlab community.
Tarvoria Russ started cutting hair at only nine years old; cutting her brother's hair while at church. Merging both worlds happened naturally her passions of artistic cutting, singing, and networking led to her many passions. The Dreamlab Global founder is now making an incredible mark in her musical business journey. She has immersed all of her skills into one to serve her community through grooming and while maintaining her artistic vision. She has put aside her music to push others' music with her new management company "Dreamlab Global". Tarvoria is trailblazing her way into success by getting her artist's deals and major show opportunities.
The Atlanta music scene shed light on her purpose and the overall dream. Expanding on black men's wellness while providing them proper management is a unique edge to a business strategy.. She marries her love for both barbering and music all in one beautiful space. Furthermore, Tarvoria will entice the new audience at Rolling Loud Miami 2022 with performances from her artist 300lbs of Guwop, TTgfred3, and Kamillion.