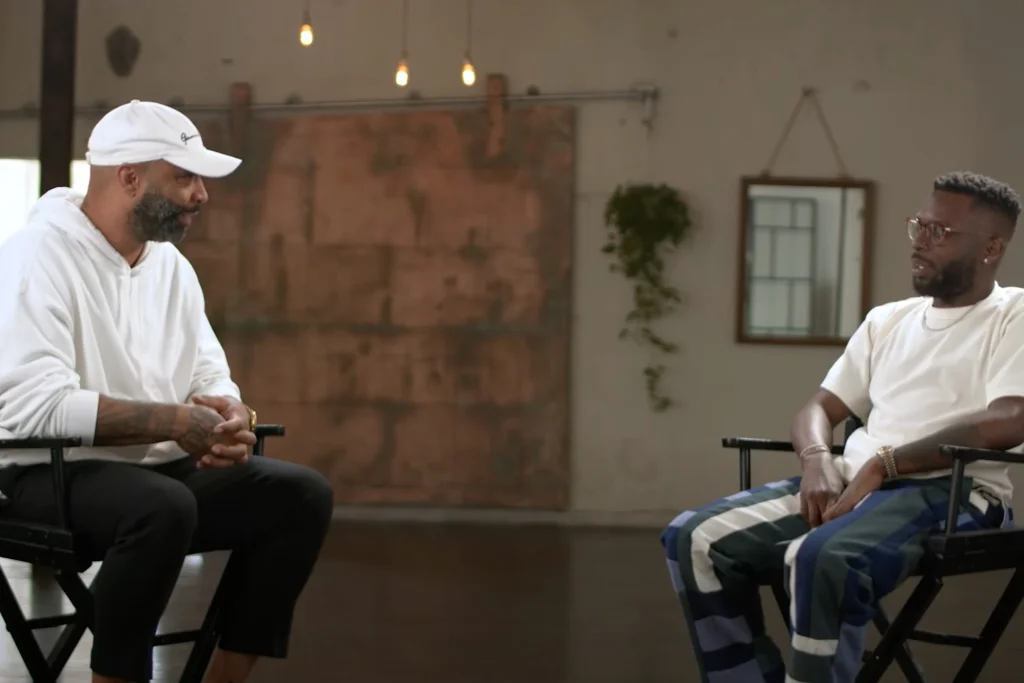 It has been months since the sex tape of Isaiah Rashad leaked. Many tried to make assumptions about just who Isaiah is, and now he is ready to tell his story.
The TDE artist sat down with retired rapper and podcast host Joe Budden for his first sitdown since the tape leaked showing Rashad involved with another man. During the conversation between the two Isaiah announced that he identifies as "sexually fluid."
I'd say I'm sexually fluid," Rashad said. "I'm still learning about it myself. I'm putting my head in the books to find out the basics of it, but basically, like, I'm not in full control of, when I walk into a room, of who I'm attracted to.
 Rashad was honest about what it was like when the tape leaked, saying, "the first couple days was kinda weird for me." He was concerned about how the tape would impact his family. He explained he was already dealing with other issues, like his grandmother's cancer battle and his grandfather's death from a stroke. Rashad, who is also a father of two, explained to Budden that he would not be having this conversation with his kids. "Nah, my kid's six man, and eight. We do Roblox."
Isaiah's interview was very candid, with him opening up about the overall experiences that led him to explore his sexual preferences.
I've had a couple of experiences, like dating and hanging out, and honestly, trying different things — things I didn't expect I'd be trying.
Rashad said he is currently in a monogamous relationship and stressed that just because he identifies as sexually fluid "doesn't mean I'm going out and doing whatever." He added, "I have an understanding with myself that, you know, to not expect anything out of myself as far as an attraction." He praised his current spouse, saying he is grateful to be with someone who is helping him navigate through it all.
 Luckily, I date someone who has a similar understanding of themselves in that way. She's putting me on to a lot of stuff I didn't even understand.
Check out Isaiah Rashad's interview with Joe Budden below.