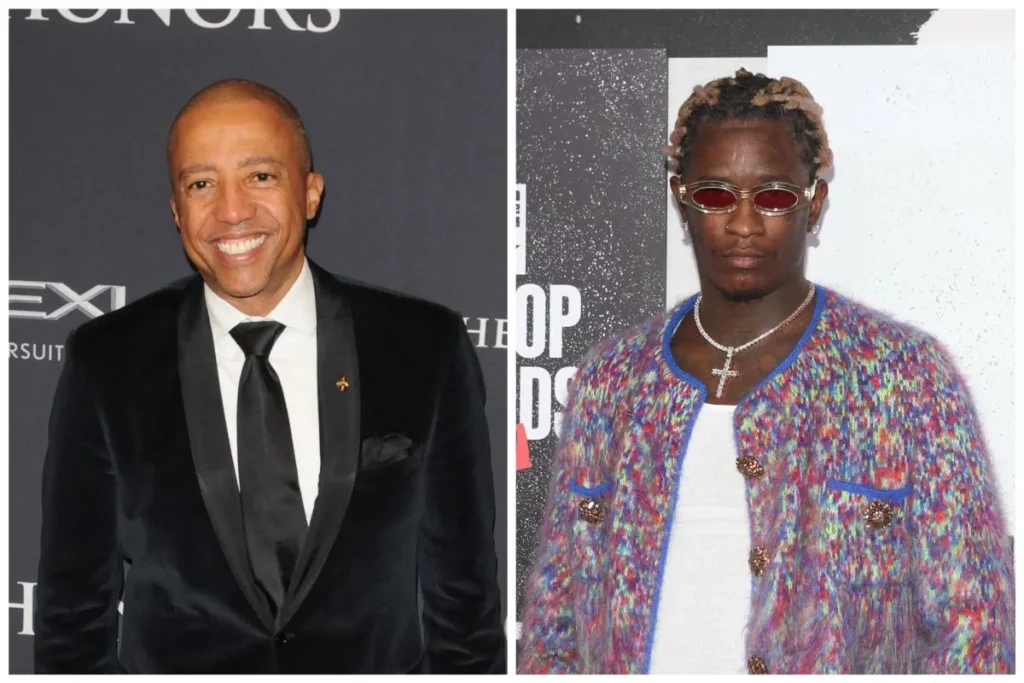 Veteran music executive, Kevin Liles, took the stand on Thursday (June 2) on behalf of Atlanta-native rapper, Jeffery Lamar Williams, also known as Young Thug. Williams and his Young Stoner Life collective were indicted on 56 counts of RICO charges last month (May 10). 
Liles, who has either been a friend of or in business with Young Thug for a decade, got emotional when speaking on the multiple lives that their joint venture has been able to change.
"I'm kind of emotional because of how good this guy is," Liles proclaimed. "I've been in this music thing called hip hop for 38 years and for the life of me, I don't understand why I have to testify of the good that hip hop has done around the world. I have also started a company with Jeffery called Young Stoner Life and I remember what he said to me, 'We're not just starting a company, we're gonna change some lives.' And that's what he's done and he's definitely changed mine." 
When the judge mentioned a possibility of a $1 million bond expense followed by a 24-hour security, if granted bond, she asked Liles if he was confident that Williams would be able to pay the fee. The former Def Jam President reassured the judge that both he and the YSL label head could afford the bill.
"Jeffery can afford it and I can afford it so it will be paid for," Liles continued. "I'm willing to back him both personally and professionally."
Liles signed Young Thug to his 300 Entertainment imprint in 2014 with co-founder, Lyor Cohen.