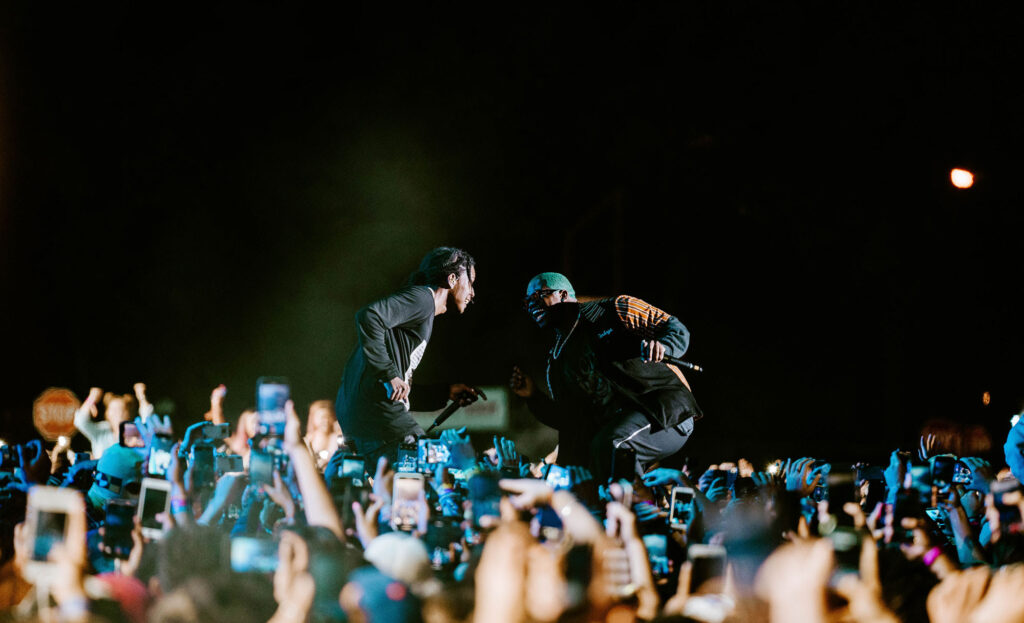 Rolling Loud is set to have its biggest year yet in 2022. Building on the recent announcement and sold-out presale for Miami 2022, Rolling Loud announces its return to the mecca of rap music with Rolling Loud New York 2022. Promising a mix of rap's biggest names, rising stars, and Five Borough favorites, RL NY returns to Citi Field in Queens, NY, on September 23rd-25th, 2022. Offering early access to the festival at a special discounted lock-in price, presale tickets for Rolling Loud New York are available starting June 3rd @ 12 pm ET at rollingloud.com/nytix.
Rolling Loud returns to New York after a successful 2021 event, the first Rolling Loud outside Miami to span three days. With headliners that included J. Cole and 50 Cent, plus a laundry list of NYC stars past and present, including Bobby Shmurda, Joey Bada$$, Ferg, Sleepy Hallow, and more, RL NY 2021 was a sold-out celebration of hip-hop in the genre's birthplace.
Rolling Loud plans to expand its brand into international territory this year. The announcement of Rolling Loud New York 2022 comes hot on the heels of the festival's reveal of Rolling Loud Toronto, the first-ever Rolling Loud in Canada, featuring an international array of A-listers including headliners Future, WizKid, and Dave. Rolling Loud starts its global expansion this summer, with Rolling Loud Portugal (July 6-8th, 2022) and WOO HAH! Fest in the Netherlands (July 1st-3rd).
The announcement of Rolling Loud New York continues a massive year for Rolling Loud, who warmed up for a loaded festival season with a standout showcase at SXSW, headlined by Don Toliver and showcasing some of rap's hottest up-and-comers. Rolling Loud is hard at work in preparation for this summer's Rolling Loud Miami 2022, boasting perhaps the most impressive group of headliners in Rolling Loud history: Kanye West, Kendrick Lamar, and Future. With those superstars leading an array of A-listers and red hot risers, Rolling Loud Miami returns to Hard Rock Stadium in Miami Gardens, FL, on July 22nd-24th.
Led by its founders, Matt Zingler and Tariq Cherif, Rolling Loud is on a mission to top its massively successful 2021. Stay tuned for many more announcements as Rolling Loud leads the vanguard of live music experiences in hip-hop and beyond.
Buy tickets for Rolling Loud New York 2022 (on sale June 3rd @ 12 pm ET): rollingloud.com/nytix.
Buy tickets for Rolling Loud Miami 2022: http://rollingloud.com/miatix.
Buy Rolling Loud Merch: shoprollingloud.com.
Buy tickets for Rolling Loud Toronto: https://rollingloudtoronto.frontgatetickets.com/.
Source: Audible Treats