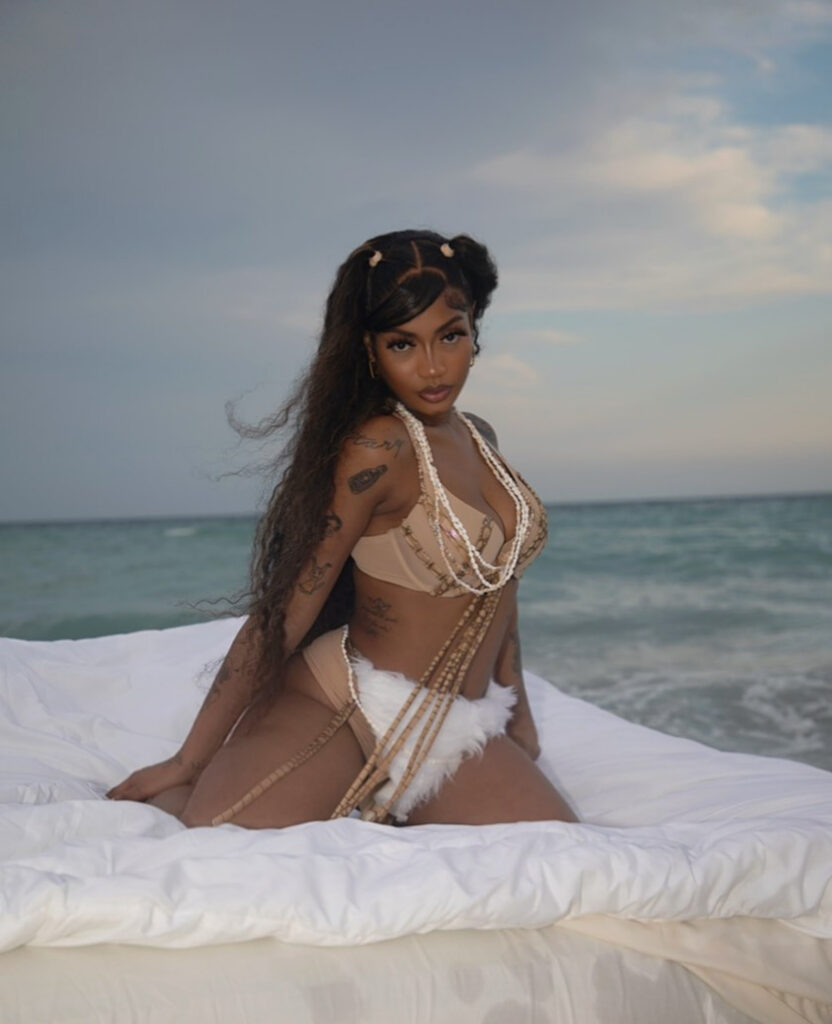 Jada Kingdom is a dancehall artist from Bull Bay, a town on the border of Saint Andrew and Saint Thomas parishes of Jamaica. She got her start in the industry in 2017 by releasing her single "Love Situations" and has been dominating the dancehall/reggae industry ever since. Jada is known for creating a unique sound that mixes dancehall with R&B. We see this in many of her songs including her breakthrough single "Banana". This year, the dancehall superstar has released two singles "Dickmatized" which focuses on Jada navigating a toxic relationship with a lover, and her latest single "Last Night".
"Last Night" tells the story of Jada's confusion after having a wild night. The lyrics write "Just tell me what happened, do me a beg. Send help but then again, I did this to myself, not innocent. Mi mother warn me all the time but me don't listen." Jada isn't only experiencing memory loss from the night before but perplexity as she wakes up in bed with a lover she isn't familiar with. Throughout the song, we also learn that Jada believes her drink was tampered with and how she didn't encourage anyone to follow her home.
The music video for "Last Night" amplifies the song's message and lyrics even more. Directed by Anton Anderson, we are swept away in the opening scene with Jada being on a floating mattress in the ocean. She seems to be confused about what has occurred and how she got to this point. We then see flashbacks through the music video of the night before where Jada attended a bonfire party and red solo cups are in hand with everyone grooving to the music. Throughout the visual, scenes cut to a specific guy at the party who is continuously staring Jada down, making fans believe he is the one who tampered with Jada's drink. 
"Last Night" explores the variables of party culture and how many women are taken advantage of in these settings. Jada is raising awareness about this culture and highlighting the importance of why people shouldn't take advantage of each other and the negative impact it has on survivors.