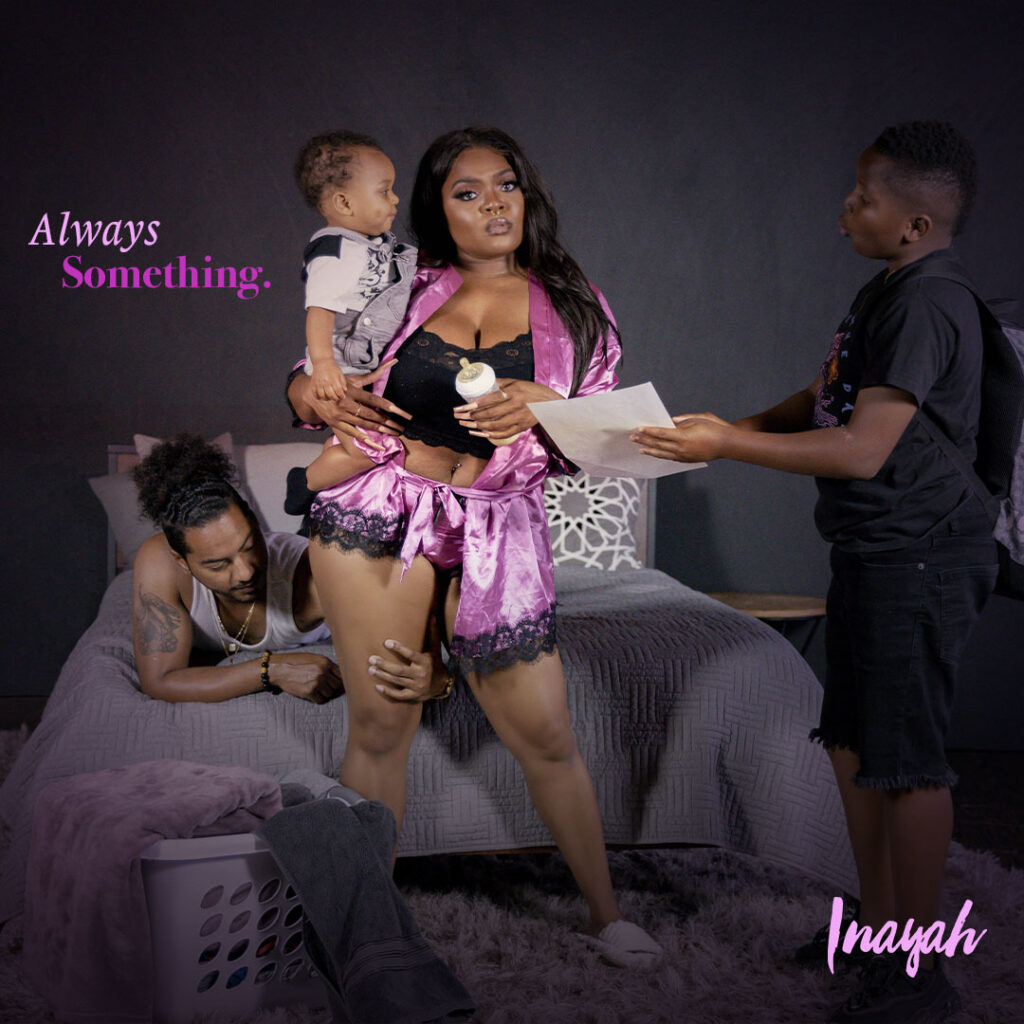 Having taken the past year to enjoy her new found love and expanded family, EMPIRE artist Inayah steps back onto the scene with new music and the release of visuals for "Always Something." Becoming a signature figure with relatable content, the Houston native's "Always Something" details the stress of everyday life felt by many men and women alike, deep diving into mental health, postpartum, and perseverance through unconditional love.
Life, especially through an entire pandemic, has taken its toll on countless. Having always put pen to paper expressing her own life's picture of both the good and the bad, the RIAA Gold Certified artist has enjoyed the highs of new love and bringing new life into the world, but simultaneously feeling the weight of the world on her shoulders navigating these new blessings.
With a vision like no other and consistently stepping outside of the box with creative visuals, Inayah and the Blu directed video focuses on her poetic storytelling ability through word reassuring family that she's not bowing out, no foul play, just a much needed self care moment.
Something individuals in the video can relate to as its "Always Something" going left in life from bills to pill popping depression, single parent struggles and everything in between. A common theme however is the unconditional love from those closest, encouraging everyone to pull through and press on. 
Check out the visuals for "Always Something" and let us know what you think.