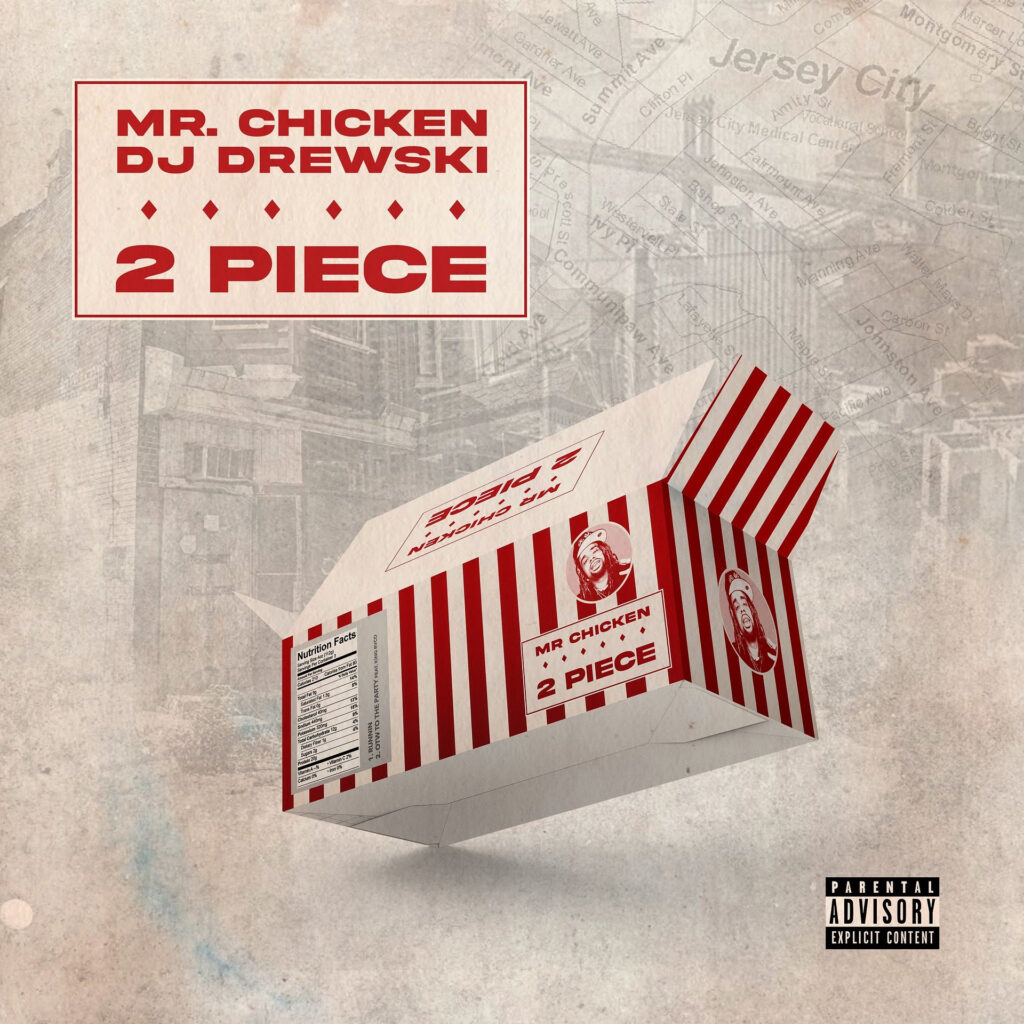 Mr. Chicken is on the scene low-key winning over fans, one tune at a time. The New Jersey native with a hustler mentality and knack for relatable music procures '2 Piece,' his latest EP release. The two track project with DJ Drewski, a radio personality and DJ at New York City's Hot 97, shows off Mr. Chicken's ability to easily shift gears into party mode.
The spirited '2 Piece' collaboration taps into the high-energy side of Mr. Chicken's sound. The first song "Runnin" is the perfect hype counterpart to feel good track "OTW 2 Da Party" featuring King Rvco. Both Mr. Chicken and DJ Drewski are hip to the tri-state nightlife scene, and both have ties to New Jersey.
Deifnelty a sleeper add on the day Kendrick dropped so please feel free to add this EP to your daily rotations. Who knew a man with such a unique rap name could make such quality music.
Source: Playbook Media Group – Marie Poppins Driven and Vianca Wonderworld