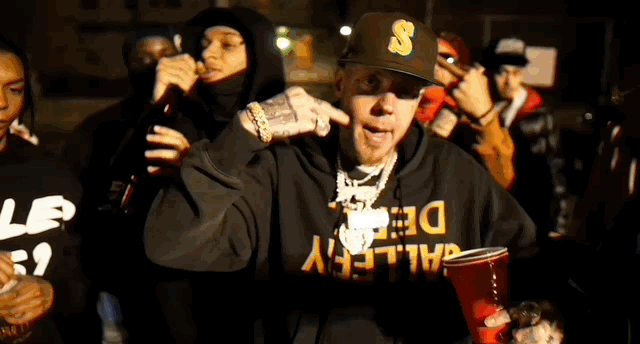 Millyz has just shared his new single and visual for "Rearview Mirror" featuring Jadakiss. Over a chopped-up soul sample, understated keys, and booming drums, Millyz and Jadakiss expertly trade bars and reflect on the trials and tribulations of their gritty pasts.
With Jadakiss serving as Millyz's mentor for a decade, their natural chemistry is apparent & magnetic, resulting in a collaboration that feels effortlessly authentic. The song perfectly highlights Millyz's introspective & honest lyricism that couples it with Jadakiss's seasoned bars and iconic flow, adding "Rearview Mirror" to the long line of high-brow collaborations between the two. 
The visual for the track show Millyz & Jadakiss rapping alongside their respective crews collectively draped in Jadakiss's brand So Raspy, only adding to the familiarity of the track. "Rearview Mirror" (feat. Jadakiss) sets the tone for the well-curated collaborations, awe-inspiring wordplay and unparalleled transparency fans can expect ahead of the release of Millyz album Blanco 5 on 5/27.
Source: Dark PR