Written by Leo Lysius
Posted on April 7, 2022 at 4:39 am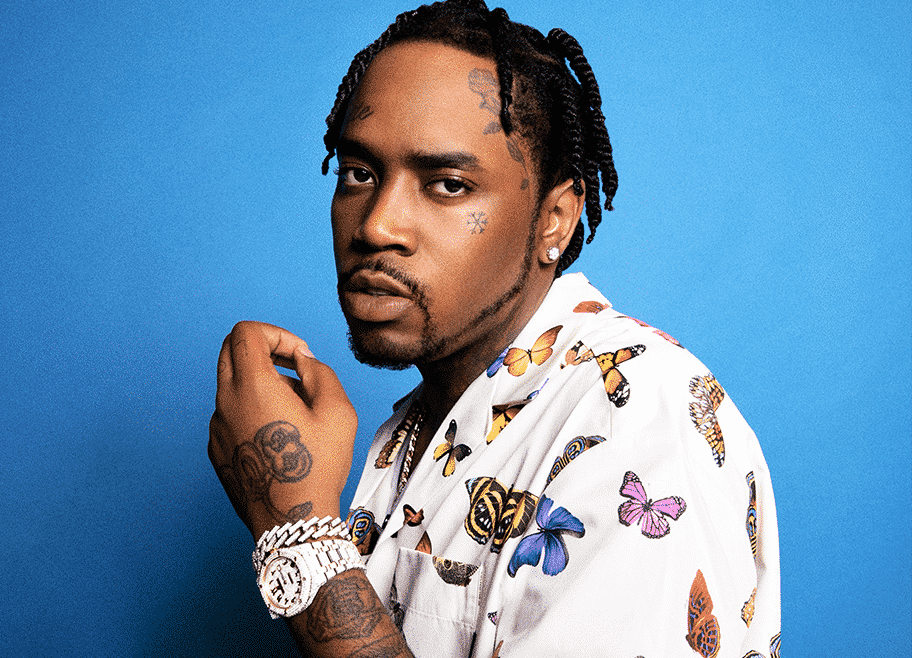 It's been two years since East Flatbush's very own Fivio Foreign burst onto the scene with his viral hit, "Big Drip," which took the airwaves by storm. He was an affiliate of the late Pop Smoke, and helped reactivate the drill music scene in New York through his releases and various features. After a short jail stint in 2021, the Brooklyn star hopped right back into the studio and got back to work immediately.
From his stage shows at festivals post-pandemic, to attending award shows and red carpet, the 32-year old has been locked in and focused on the prize. Now, gearing up for the highly anticipated release of his debut album, B.I.B.L.E. (Basic Instructions Before Leaving Earth), which was originally slated for a March 25th release, but is now dropping this Friday, April 8th.
On Wednesday, he presented his nearly 11-minute long documentary reflecting on his journey, from his recording process, to his family, losing his mother and most recently his good friend and artist, Tahjay "TDOTT" Dobson. In the visual, you can see him getting the stamp of approval from one of Hip Hop's greats Nas during a studio session, and another scene on the streets freestyling alongside A$ap Rocky and Lil Yachty. It's evident Fivi isn't the man he used to be, and wants better for himself as he reminisces on his past.
The album, which is executive produced by Kanye West himself will feature guest appearances by some of today's heavyweights including A$AP Rocky, Quavo, Polo G, Coi Leray, DJ Khaled, Alicia Keys, Lil Yachty and more.
Fivio just recently appeared on City Girls' new drill anthem, "Top Notch" and just teamed up with Nicki Minaj on her street banger, "We Go Up," which they just shot a music video for last week in her hometown of Queens, NY.