Written by Leo Lysius
Posted on April 5, 2022 at 4:13 pm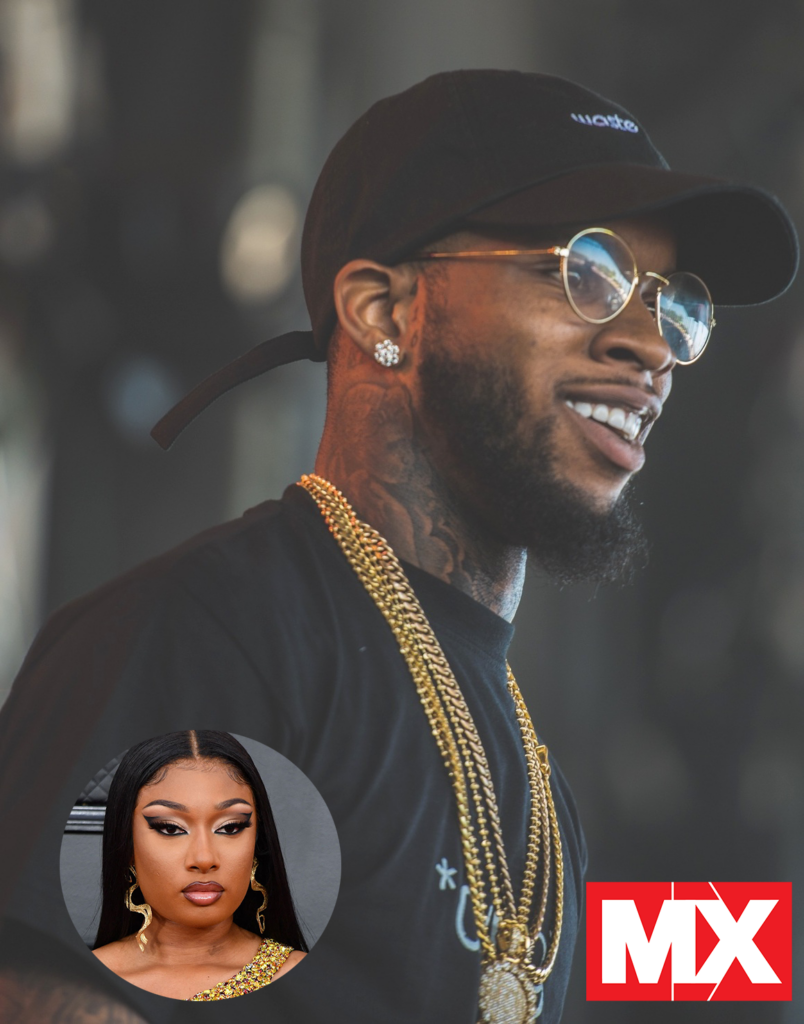 Another day, another Tory Lanez and Megan thee Stallion story.
Earlier today, rapper Tory Lanez was reportedly arrested and taken into custody after apparently violating his protective order against Megan thee Stallion, in what the court is saying has a lot to do with his recent tweets regarding the case. The 29-year old Canadian was handcuffed and detained for breaking the restraining order against him placed by Megan Thee Stallion. Tory is being held on a new bond of $350,000.
During a hearing that was held last Tuesday, a judge ruled that the rapper violated the protective order, which states that he cannot communicate, both directly or indirectly with the fellow female rapper on social media.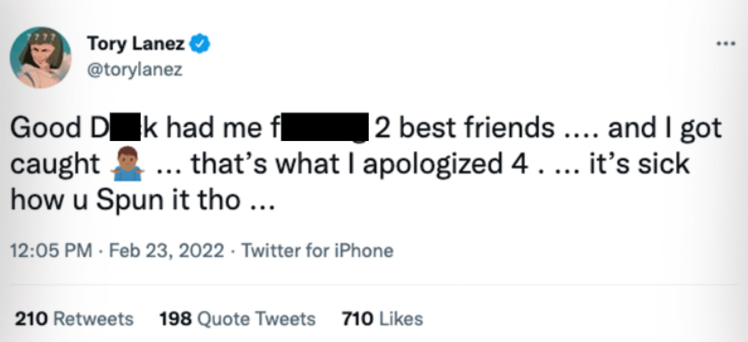 The tweet was Tory admitting that he had in fact been sleeping with both Megan and her then best friend, Kelcey Nicole, which landing them in the now infamous night of July 2020 when he allegedly shot her in the foot. According to Nancy Dillion, whose a senior reporter at Rolling Stone and was present at the courthouse today, she had this to share:
Prior to this, back in February popular online media personality DJ Akademiks made some serious claims, which had a lot of people raising their eyebrows when he stated,
"BREAKING: It was revealed in court few moments ago that Tory Lanez DNA WAS NOT found on the weapon in the Meg Thee Stallion case."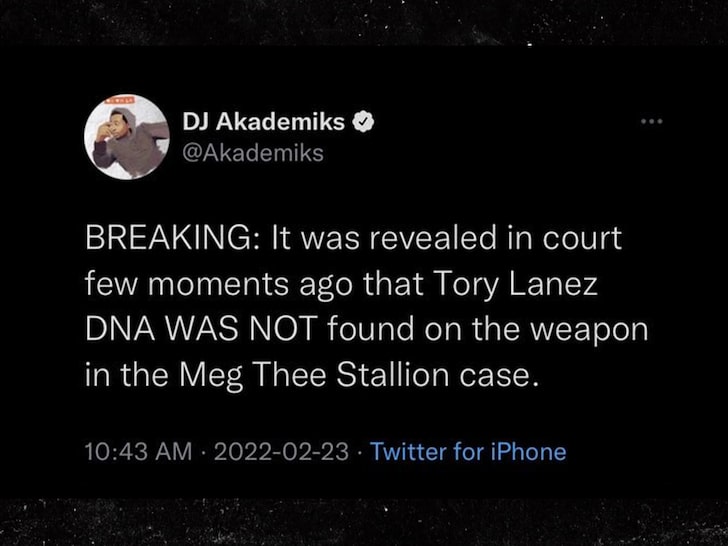 The prosecution believes that info was given to Ak from Tory's team. However, Tory's attorney, Shawn Holley, said that wasn't possible, because DJ Akademiks's initial tweet was wrong … Tory's DNA wasn't on the magazine, and a sample from the gun was inconclusive.
As of late, we still have yet to hear from Kelcey nor Tory's bodyguard, who were both present in the vehicle when the incident happened and their take on the matter. Tory's legal team said they are working diligently to begin his bail out process. Both Megan and Tory are set to begin trial on September 14th.
UPDATE: It was reported earlier that Tory posted his bail and was released yesterday afternoon after being held in custody. Nancy Dillion (Rolling Stone), who was present on-site captured footage of the rap star as he entered a Lamborghini, and said he was feeling "amazing."