Written by Leo Lysius
Posted on March 31, 2022 at 5:56 pm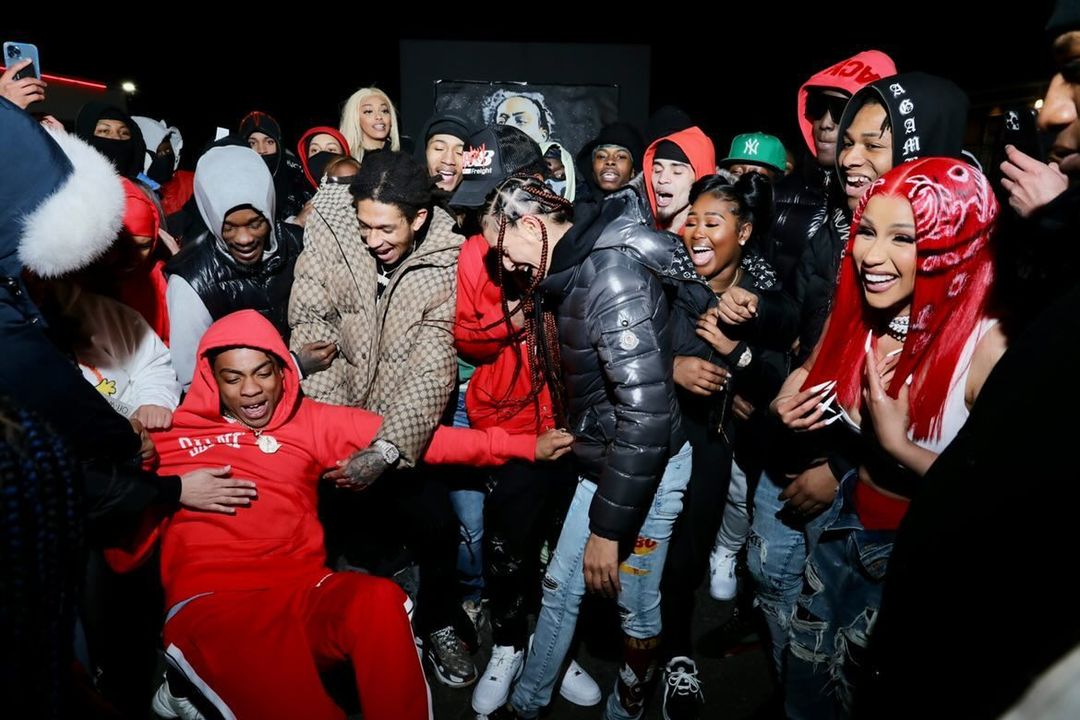 Bronx drill rapper Dougie B was among a group of men taken into custody Thursday after a shot was fired across the street from Bronx Supreme Court, his attorney confirmed.
The rapper's arrest comes one day after he was filming a music video in the Boogie Down with Cardi B.
Court officers and Daily News reporters heard a shot fired near the E. 161st St. parking lot just before 1 p.m. as attorneys and many court employees prepared to go on lunch break.
Court officers dashed through the street and took "several individuals" into custody, a court spokesman said. At least four people were taken away in handcuffs. Attorney Dawn Florio confirmed Dougie B was among those slapped in cuffs.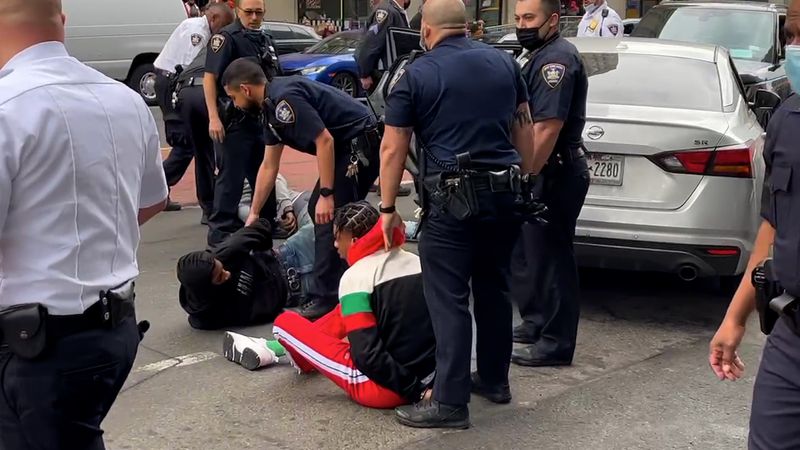 The shooting occurred after a group of men began arguing with each other by the parking lot. One group began chasing the other before a man wearing black pulled a gun and fired a shot. A News reporter witnessed the incident.
It was not clear what sparked the shooting.
Dougie B, whose real name is Arion Howard, was due in Bronx Supreme Court for a 2:15 p.m. court appearance for a drug case when the shot was fired and he was taken into custody. His arrest was captured on video.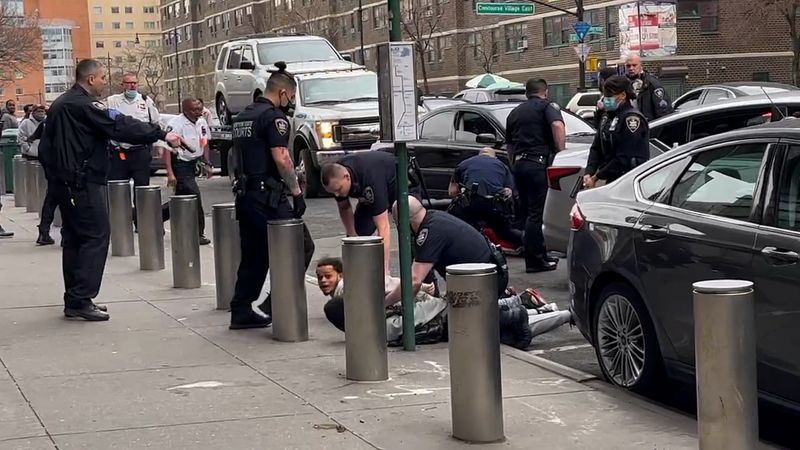 Howard and three other men were handcuffed by court officers outside a gray car with its doors flung open. More than a dozen officers surrounded the men, who were taken to the ground.
At least two court officers had their guns drawn, with one officer pointing his pistol sideways at one of the suspects.
"That's Dougie B!" one onlooker said.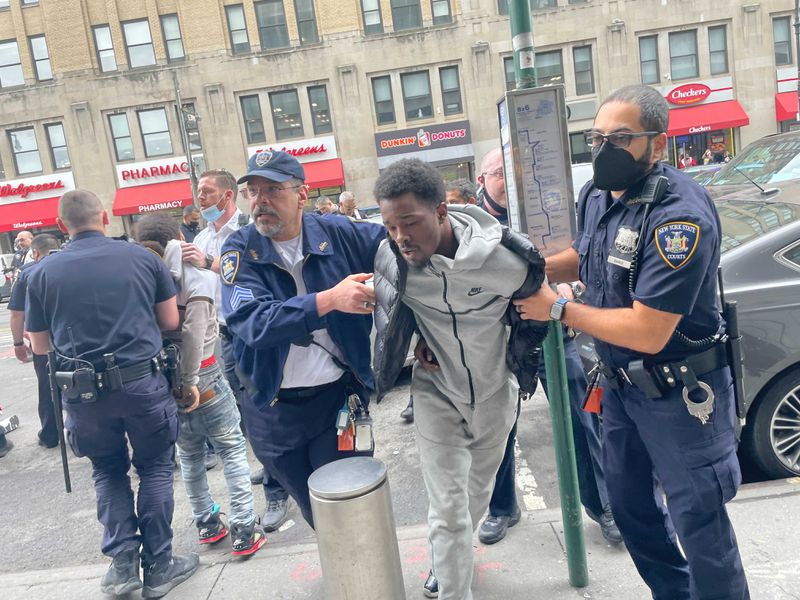 "Y'all keep doing this to me, bro," Dougie B yelled at an officer as he sat in the street with his hands cuffed.
It was not clear what charges, if any, the "Kill Em With Kindness" rapper will face.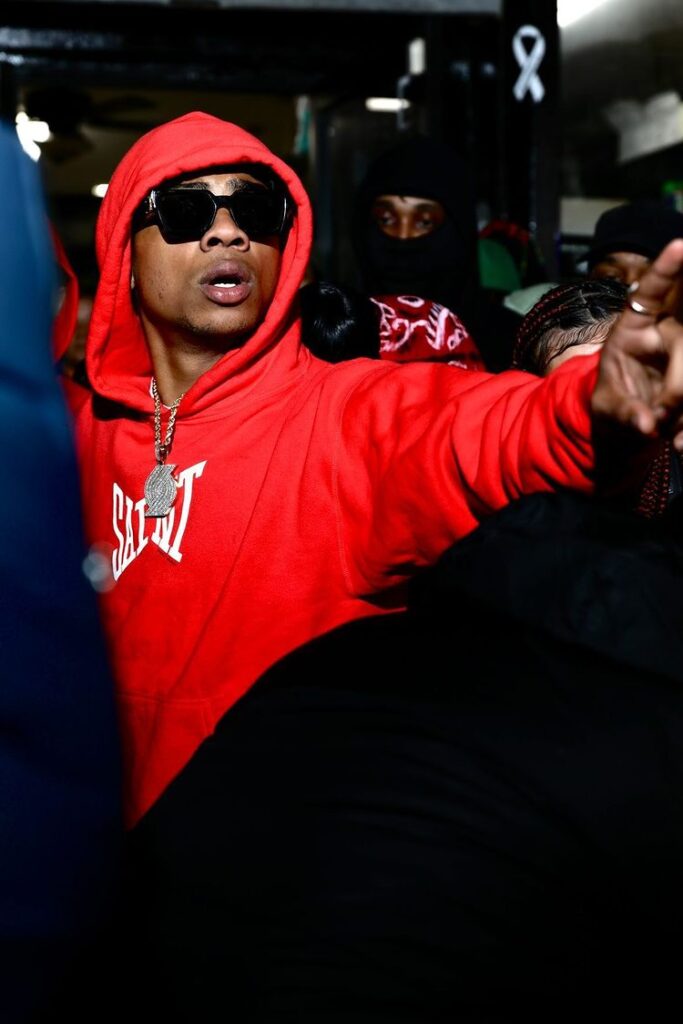 Twitter posts showed the rising music star was in the Bronx on Wednesday shooting a rap video with Cardi B.
Dougie B and Cardi even spoke on the phone with another Bronx drill rapper, Kay Flock, who is currently jailed on murder charges, video shows.
Source: NY Daily News