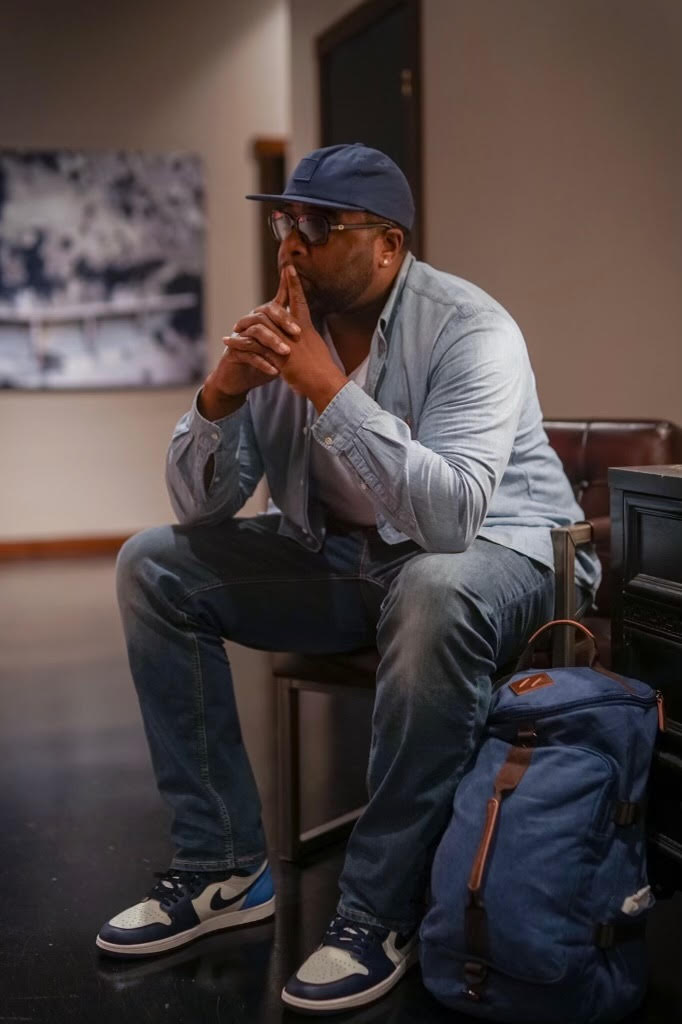 Inglewood-based producer Womatictracks made his mark with his unique rhythmic style behind the scenes in the music industry. Womatictracks recalls Run DMC's album being the first album that he owned and building fundamental producing skills from his older brothers Kdub and Bimbi Rip. Inspired by Quincy Jones, Kanye West, Dr. Dre and DJ Premier, the former rapper quickly grew tired of buying beats from other producers.

The rapper turned producer has an impressive body of work filled with buzzworthy collaborations. In the first few months of 2022, WOMATICTRACKS also collaborated with Travis Marsh to create a banger for a new Atlantic Records signee Rellyski on his "Go Getter" record off of the album SkiSzn. He didn't stop there, making contributions to "Miles DeRozan", the No. 6 track on Sada Baby's Bartier Bounty 3, the Michagan rapper's latest project, that is also a collaboration with producer Lil Siege. He has also worked with the likes of Nicki Minaj, Tyla Yaweh, and Ty Dolla $ign. 
Moreover, the Inglewood native openly shares advice on Instagram to up and coming producers who are eager to break into the industry. He warns them to be fully prepared to avoid common industry pitfalls. Womatictracks University, is how he describes the compilation of videos, it's his brand and a school for people that want to control their destiny. He even sells hats and other merch to support the movement. 
After working with Billboard charting artists like 2 Chainz on his latest album 'Dope Don't Sell Itself,' the prolific producer gears up to collaborate with the next wave of talented artists and producers. He stopped by MusicXcluisves to gives us a few exclusive thoughts and looks into his life, future, and other various topics.
MX – Who was your favorite artist to work with so far, and why?
WT- That's a tricky question to answer due to having so many different artists I've worked with over the years; I'll say I prefer to work with self-propelled artists.
MX – What five words define you?
WT – Consistent, Hungry, Humble, Student and Straight Shooter.
MX – Since Kanye inspires you, how has the release of his documentary inspired you or motivated you? Can you relate? If so, how?
WT – Due to my busy schedule and wanting to wait till they release all of the docs so I can binge, I haven't watched it yet. However, Kanye West is like Michael Jordan Michael Phelps when it comes to sacrificing for their craft, so I kind of know already what to expect.
MX – What are some goals you want to hit within the next year?
WT – I want to break an artist and work with some legendary producers and artists before my time.
MX – Describe Inglewood and the influence it has on you?
WT – Inglewood's influence on me had a lot to do with seeing gangsta shit; it taught me never to let my guard down no matter where I am because our streets look great, but they're dangerous!

MX – Favorite artist(s) from Inglewood?
WT -Mack 10
MX- What are some hobbies outside of music you partake in? How do they attribute to your music? Does it provide mental health relief?
WT – Sneakers, sports, fashion, art, and watching National Geographic!Well, music ties into art, fashion, and sports. Watching the animals off National Geographic has taught me only the strong survive and every day to stay on your path.