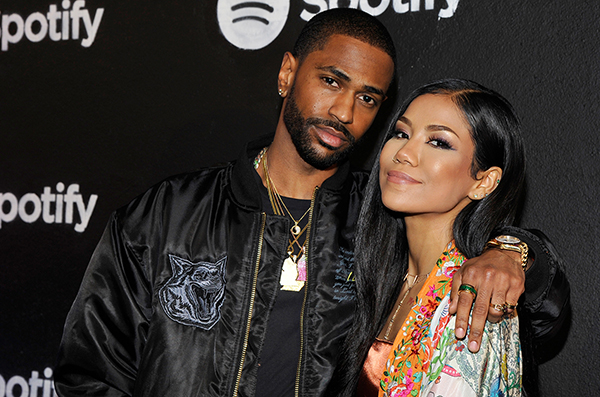 It has been nearly six-years since Big Sean and Jhene Aiko released their collaborative effort "TWENTY88" which received positive feedback from music critics and fans. The album peaked at number 5 on the Billboard 200 and reached number 1 on the Billboard's US Top R&B/Hip Hop Albums, to which they sold over 40,000 copies their first week. Many wondered if there would ever be a follow-up album from the duo, and for a duration of time – those hopefuls prayed until their prayers had been confirmed. 
Big Sean recently collaborated with R&B songstress Queen Naija on Instagram Live to promote their new single, 'Hate Our Love,' Queen Naija asked Sean what else has he been working on – where he dropped the ball.
"I'm here working on a new album, and new TWENTY88, me and Jhene. S*it, we've been working on it for a little bit… It's coming out good, though."
Rumors of the pair started to swirl earlier last month when Sean posted a short, but subtle clip of him and his beau in the studio. Many presumed the obvious, but there was no clear indication on what the duo was working on. 
There is currently no update on when the album should be released but hoping it will drop sometime this year.