Written by Nate Spurlin
Posted on November 3, 2021 at 2:54 pm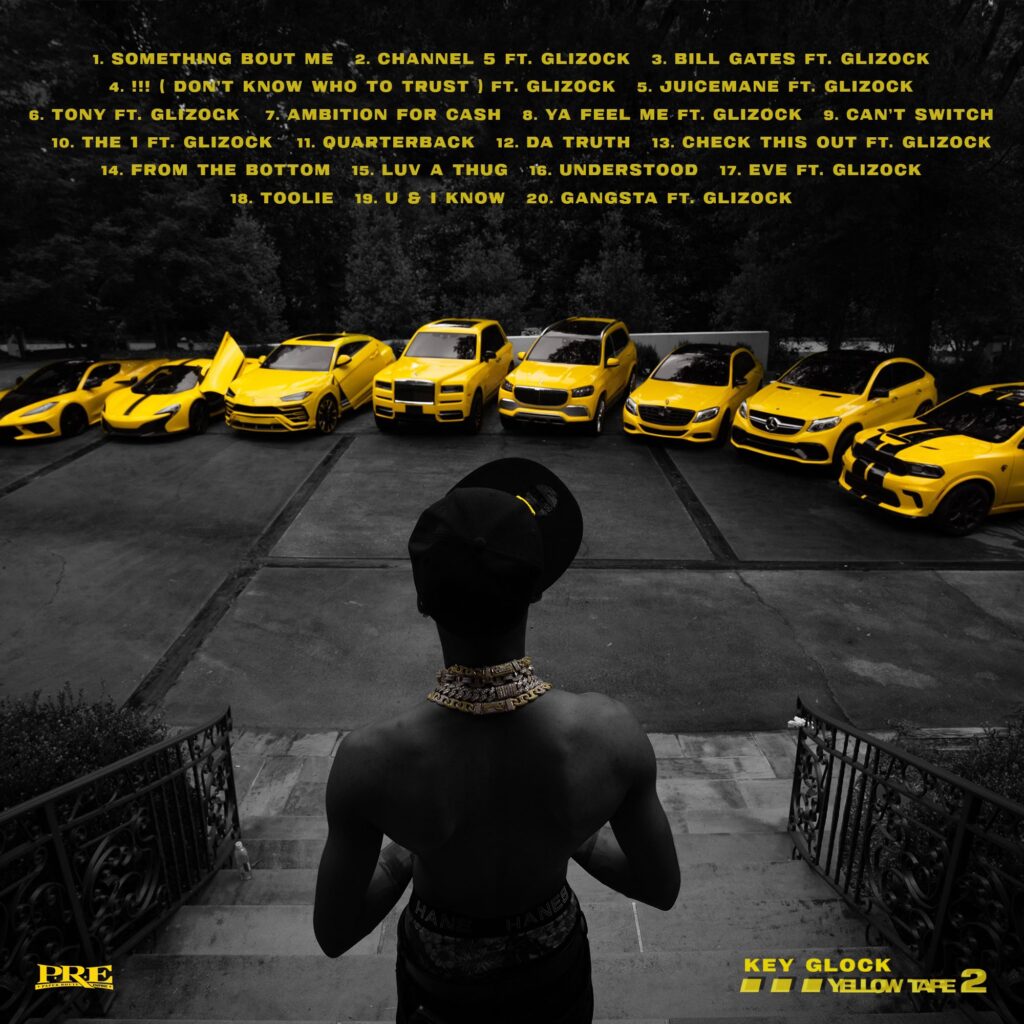 Memphis' own Key Glock releases the tracklist for his upcoming project Yellow Tape 2. The inbound project will serve as the rapper's first solo project of the year following Dum and Dummer 2, the Key Glock and Young Dolph joint effort that was released in late March of this year. 
Key Glock has already released three singles that are set to appear on the upcoming composition, 'Ambition For Cash,' 'Da Truth,' and 'Toolie.' With the project set to make its debut this Friday, November 5th chances are the release of this tracklist is the finishing touch to the rollout.
Yellow Tape 2 is set to be comprised of twenty tracks with one feature, Glizock appearing on half of the project. In the caption for the tracklist, Key Glock wrote, "eeny meeny miny moe… Yellow Tape featuring my twin." From what we know thus far, Glizock may just serve as Key Glock's alter-ego possibly providing a different style to complement Key Glock's primary rapping style. However, we can't be sure what Glizock will do on Yellow Tape 2 until we can hear it for ourselves.
With Yellow Tape 2 ready to be released this Friday, Key Glock looks to continue an already successful year. Hoping to build on the momentum he's built from Dum and Dummer 2, Key Glock hopes to keep his fans satisfied with his first solo project of the year.