MusicXclusives Presents: It's Giving Holiday Season 4th Annual Charity Event | Thurs, Dec 22nd in Brooklyn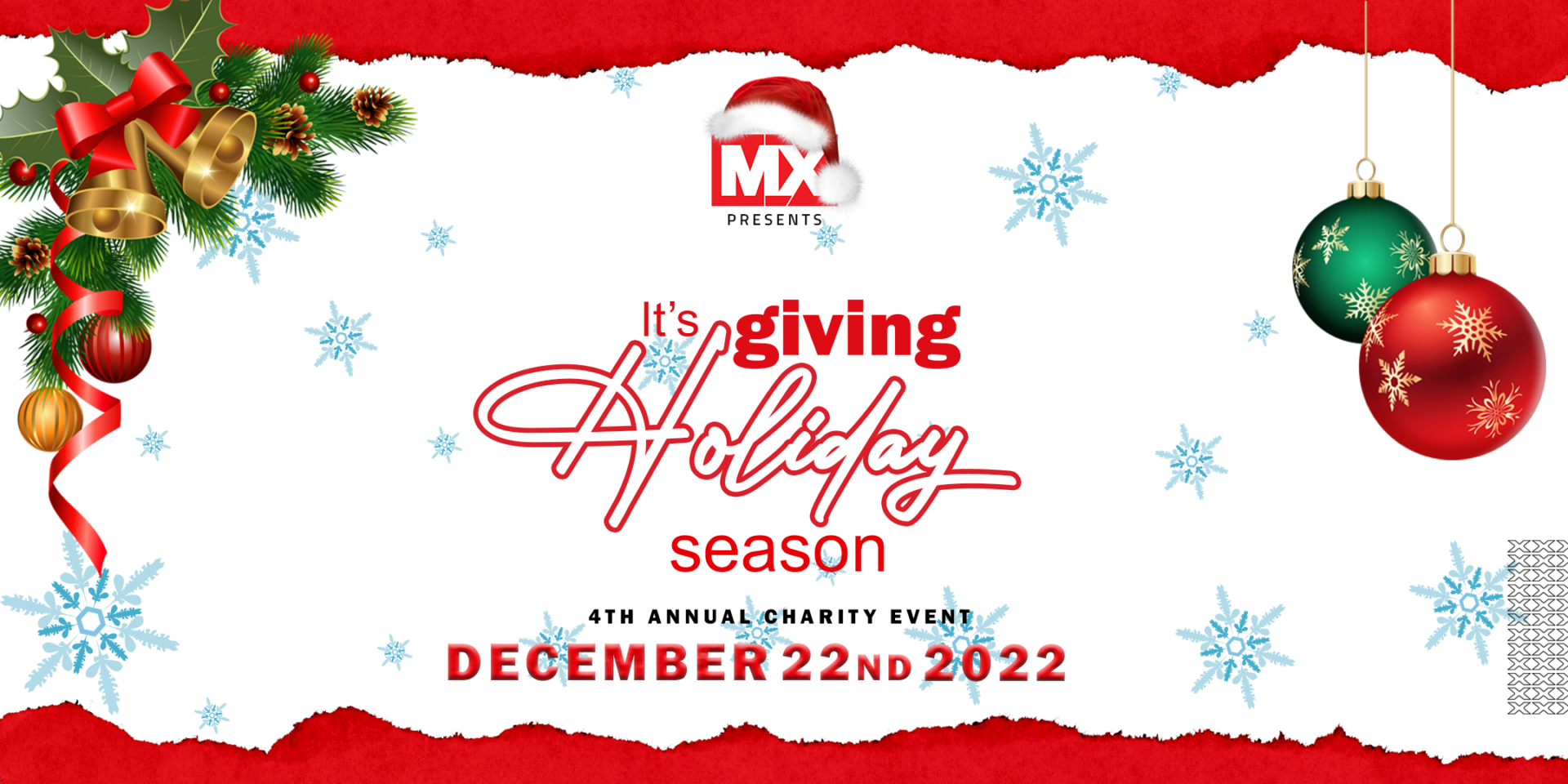 The holidays are the time when all individuals come together to spread love, joy, and kindness to others. And with all of the great success MusicXclusives has made within the year, they are ready to give back to the less fortunate with their Fourth Annual Holiday Charity Event.
On December 22, 2022, MusicXclusives will be partnering with A Silva Lining Productions LLC, and JR Media Group to bring an unforgettable Holiday Charity Event. This year the event will be held at Brooklyn Music Kitchen and include live performances from emerging artists like Mary J. Blige's R&B boy band WanMor, Journey Montana, Nia Monét, Josh Sings, Indi-Go, Obasi Jackson, Victoria Dennis and STRNGR. Music by Bandsome.Will from Drop The Heat.
MX will be also taking the time out to honor some of the most influential leaders in the industry. These honorees will receive the "Influencer Humanitarian Award" courtesy of MusicXclusives. This award is given to industry professionals who have been the most impactful to the culture in various areas this year alone. This will be the second year MusicXclusives will be honoring others in a positive light. Industry elites like On-Air Personality Gabriel "Gabe P" Pabron (On The Radar Radio/Power 105.1) Tavia Mapp-Deterville (Publicist), Lyndon "KPShotIt" King (Photographer), DeAndre "Dizzy Banko" Sumpter (Producer/Artist), Raheem "Borleone Films" Williams (Video Director) and Bobby Fisher (VP of A&R, EMPIRE) will be honored for their dedication and passion to help others.
This Annual Charity Event will be beneficial to all of NY's industry elites. It is a red carpet affair with invited media. We are asking for donations of toys, toiletries, clothes, and canned goods. All the proceeds will go to GoodWill & New York Cares. A donation of an item and/or a $20 donation is needed for entry.
Purchase tickets here.
Check out MUSIC by the performers/lineup below: