vara Gets Personal With New Single "Paranoia"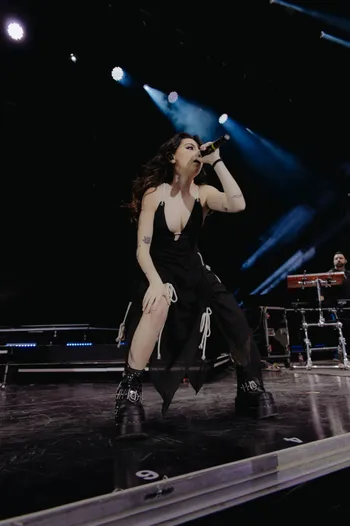 Florida-based next-gen pop star vara releases new single "Paranoia," under the guidance of 98 degrees' Jeff Timmons. Fresh off the DNA World Tour with the Backstreet Boys, vara has a lot going for her in terms of career momentum. With the first listen of "Paranoia" I'm reminded of popular edgy pop singers such as April Lavigne or Billie Ellish. The talent is immaculate and the ability to conjure relatable music effortlessly should take her far.
"Paranoia" is a transparent song that tackles the subject of mental health struggles. With the holiday being around it's almost necessary to have more music with this sort of subject matter.
"Vara carries themself with such maturity, confidence, and poise, and possesses an emotional intelligence that's quite indescribable," says Jeff Timmons, who serves as a mentor/manager to vara.
"Vara has everything it takes to tackle the roller coaster ride of the entertainment industry, but it's the other things they will do that excite me; the impact they will have on others with their music will undoubtedly be incredible, but the way they will empower and inspire others in their generation is something I hope to have the opportunity to witness."
Listen to "Paranoia" below.