Saweetie Addresses Rumors on New EP 'The Single Life' + Says Takeoff was 'Hella Dope'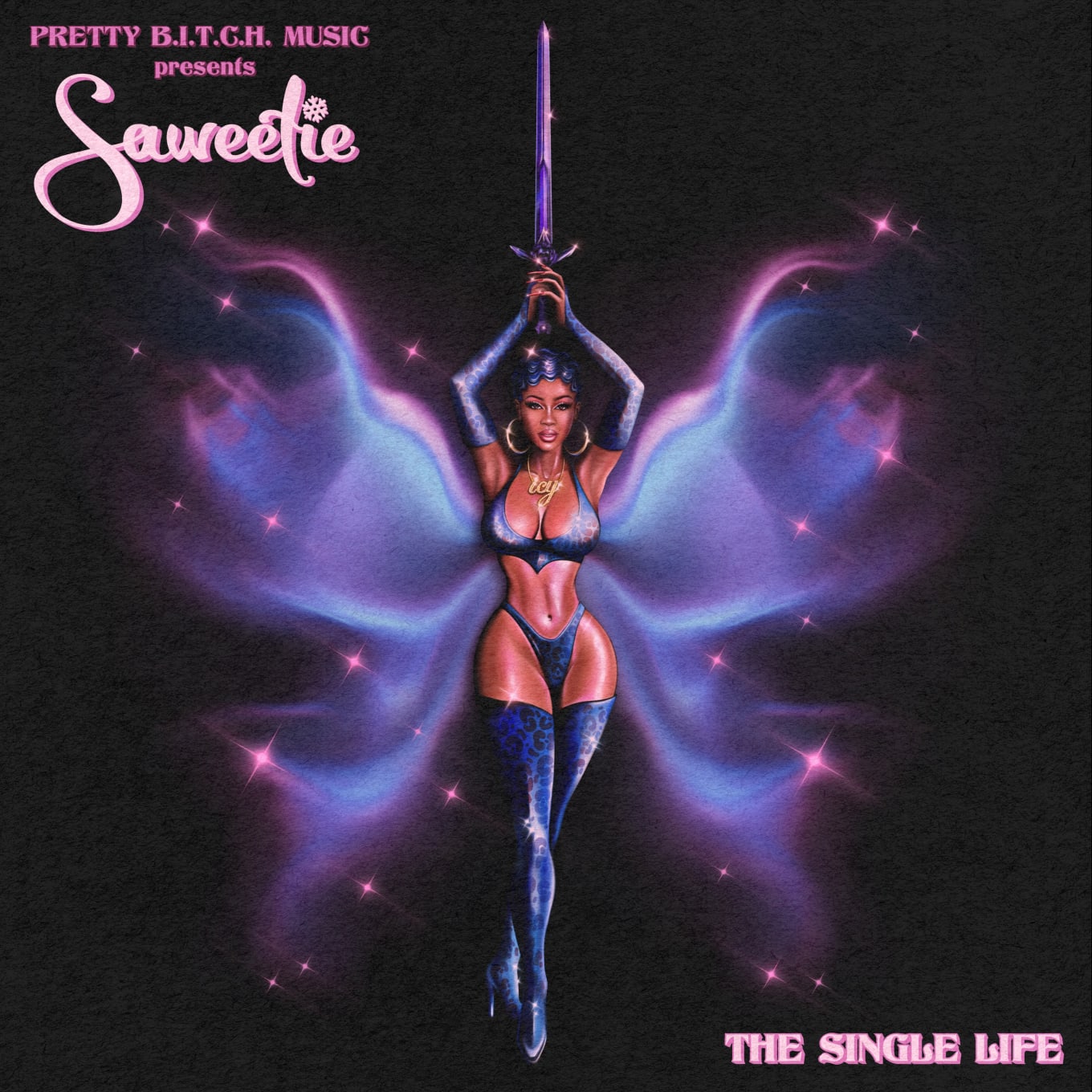 Saweetie is letting the music speak for itself as she addresses all the drama surrounding her name on her new EP, The Single Life, released today. The 29-year-old has been laying low as of late but her ex, Quavo and short-lived fling with Lil Baby has made her name a current topic of discussion in their recent viral songs.
Saweetie, who dated and broke up with Quavo last year found herself in headlines after the Huncho accused her of messing with his pal in his "Messy" single from his collaborative album with the late Takeoff last month. On the opening cut, "DON'T SAY NOTHIN'" off her new, the Bar Area rapstress gets real candid.
"Don't you tell nobody we fucking," Saweetie raps over a hyphy beat: "Don't make me refund the dick/Sent his ass back 'cause he came too quick/That shit wasn't bussin'/I knew I shouldn't have fucked him."
"Don't Say Nothin' is for my single women who are upset with the violation of privacy," Saweetie told Rolling Stone over email. "If you give someone an intimate moment keep it on hush mode."
Although its been rumored that the "ICY" star has allegedly messed around with Cardi B's husband, Offset, Saweetie clearly addresses Lil Baby on the song.
"She post a picture without my permission/Got me in some shit, man, these women is wild," he rapped on "Not Finished."
Saweetie is flexing her femininity here. She raps about her "P.U.S.S.Y." and lets us know that "pussy makes the world go round" which is certainly an ode to woman empowerment. The Single Life is Saweetie's most personal body of work to date. Fans have waited all year for new music, and haven't heard from the rapper since February's "Closer" feat. H.E.R. Saweetie seemingly references her exes on "MEMORABLE" and "NO RECEPTION"
"On 'No Reception,' I say 'My vibes too high I ain't getting no reception' because sometimes when the bullshit happens, you just gotta vibrate high so that you can't hear none of it," she said. "My influence was honesty."
The six-song project is just a teaser of what's yet to come. Saweetie has been steadily in the studio working on her debut, Pretty Bitch Music for the past two years and assures her supporters that the album will be arriving sooner than you think.
"They gonna be hella fed, so fed they need a workout routine," Saweetie said. "This project is getting them ready for more new music."
When asked about her thoughts on the late Takeoff (from Migos) passing earlier this month, the "Best Friend" rapper had this to share:
It honestly felt so surreal. I feel like the world stopped. He was a wonderful human being. I mean wonderful, like hella dope. My heart, my condolences go to his family. It's just really surreal. I feel like hip-hop is in a really eerie state right now. 
Listen to The Single Life below: