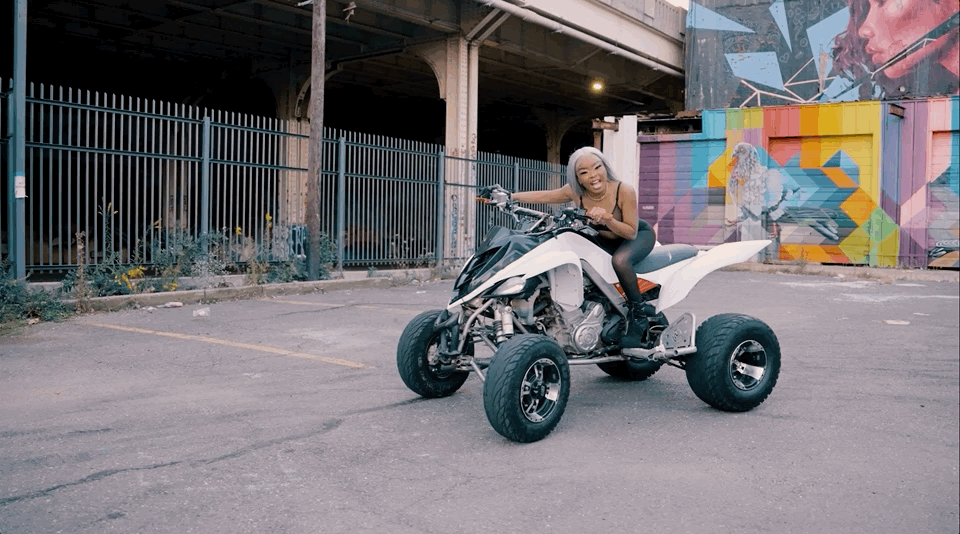 Source: The Thom Brand and Audible Treats
Lola Brooke unleashes her highly anticipated track "Here I Come" [via Team Eighty Productions], along with a tenaciously tantalizing accompanying official music video. The anthemic new song dominates with a chant-like hook warning audiences of Lola's reign, a reign that's only just getting started. The no-holds-barred track was first teased by Lola on social media, prompting hundreds of thousands of views and mentions for the anticipated song. 
The Reefa Music-produced "Here I Come" serves as a fresh re-introduction for the lyrical assassin as she continues to make her mark as the "Next Face of New York." The Density & StarMazzi-directed official music video magnifies the lyrical prowess and irresistible charisma of the self-proclaimed 718 princess. 
"Here I Come" arrives on the heels of Lola's hit "Don't Play With It," which continues to rise to the forefront  and gain traction across platorms. In just the past month, the speaker-knocking single has amassed 4+ million streams on the static audio on YouTube. Elsewhere, the track garnered over 300+ thousand TikTok video creations, peaked at #9 on TikTok's Trending Songs chart, and has garnered 100+ million views on the platform.