Written by Leo Lysius
Posted on November 18, 2022 at 12:00 pm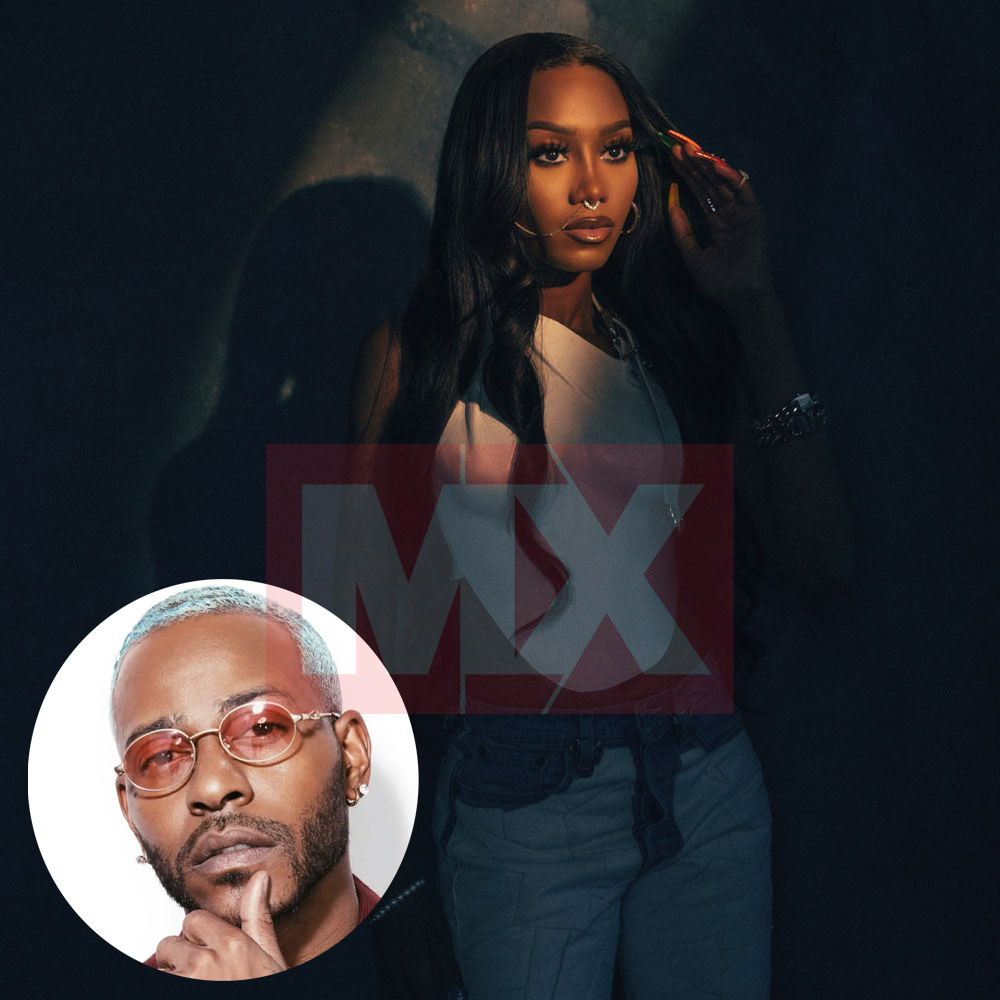 Who said R&B is dead?!
The undeniably talented Eric Bellinger taps 2023 GRAMMY-nominee and friend Muni Long for the official remix of the buzzing single, "Obsession," released via YFS (Your Favorite Song)/EMPIRE. Additionally, Bellinger announced his nationwide tour earlier this week!
When two powerhouse songwriters come together to create their own song, it's nothing short of magic! Listen as viral sensation & Best New Artist GRAMMY-nominee Muni Long slides on the "Obsession" Remix offering the woman's perspective as well as a new brand second verse from Bellinger, reaffirming Long's feelings. When asked about the remix, Bellinger said, "It's an amazing feeling to have my sister and long-time friend Muni Long on the remix with me! We've worked together & written for other artists for years, but now it's our turn to tell our own story for history!" The original version of "Obsession" premiered late last month and has garnered over 2 million streams. Even catching the attention of notable outlets such as MTV, UPROXX, ESSENCE, VIBE, and many others.

At the top of this week, Eric also announced that he will embark on a new solo headlining tour next year in support of his forthcoming collab project with super producer Hitmaka, 1-800-Hit-Eazy: Line 2. "The Obsession Tour" is set to hit 34 cities beginning Feb. 2nd in Seattle, making stops through Los Angeles, Chicago, Atlanta, New York & more!
Tickets are available at www.ericbellinger.com/shows
With a phenomenal new remix and a headlining tour announcement, Eric Bellinger is closing out 2022 on a high and proving that R&B is very much alive and well!
"The Obsession Tour" Dates:
Feb 2, 2023 – Seattle, WA – Nuemos 
Feb 5, 2023 – Portland, OR – Hawthorne
Feb 7, 2023 – San Francisco – New Parish
Feb 8, 2023 – Sacramento, CA – Harlow's
Feb 9, 2023 – Phoenix, AZ – Aura
Feb 10, 2023 – Los Angeles, CA – The Vermont
Feb 11, 2023 – San Francisco, CA – The Midway
Feb 15, 2023 – Austin, TX – Parish
Feb 16, 2023 – Dallas, TX – House of Blues 
Feb 17, 2023 – Houston, TX – Warehouse Live
Feb 18, 2023 – New Orleans, LA – Republic
Feb 21, 2023 – Birmingham, Al – Zydeco
Feb 22, 2023 – Nashville, TN – Eastside Bowl 
Feb 24, 2023 – Atlanta, GA – CenterStage
Feb 25, 2023 – Charlotte, NC – The Underground
Feb 26, 2023 – Charleston, SC – Music Farm
March 1, 2023 – Philadelphia, PA – The Foundry 
March 2, 2023 – Silver Spring, MD – Union Stage 
March 3, 2023 – New York, NY – Music Hall Williamsburg 
March 5, 2023 – New Haven, CT – Toad's
March 9, 2023 – Boston, MA – Brighton Music Hall
March 10, 2023 – Montreal, CAN – Studio TD
March 14, 2023 – Grand Rapids, MI – The Stache
March 15, 2023 – Indianapolis, ID – The Deluxe
March 17, 2023 – Detroit, MI – El Club
March 18, 2023 – Chicago, IL – Bottom Lounge
March 19, 2023 – Minneapolis, MN – 7th Street Entry
March 22, 2023 – Omaha, NE – Waiting Room
March 23, 2023 – Kansas City, MN – Record Bar
March 25, 2023 – Denver, CO – Marquis Theater
March 26, 2023 – Salt Lake City, UT – The Kilby
March 30, 2023 – Orange County, CA – Constellation Room
March 31, 2023 – San Diego, CA – Voodoo Room
April 1, 2023 – Las Vegas, CA – StarBase
Listen to Muni and Eric's duet to "Obsession" below"