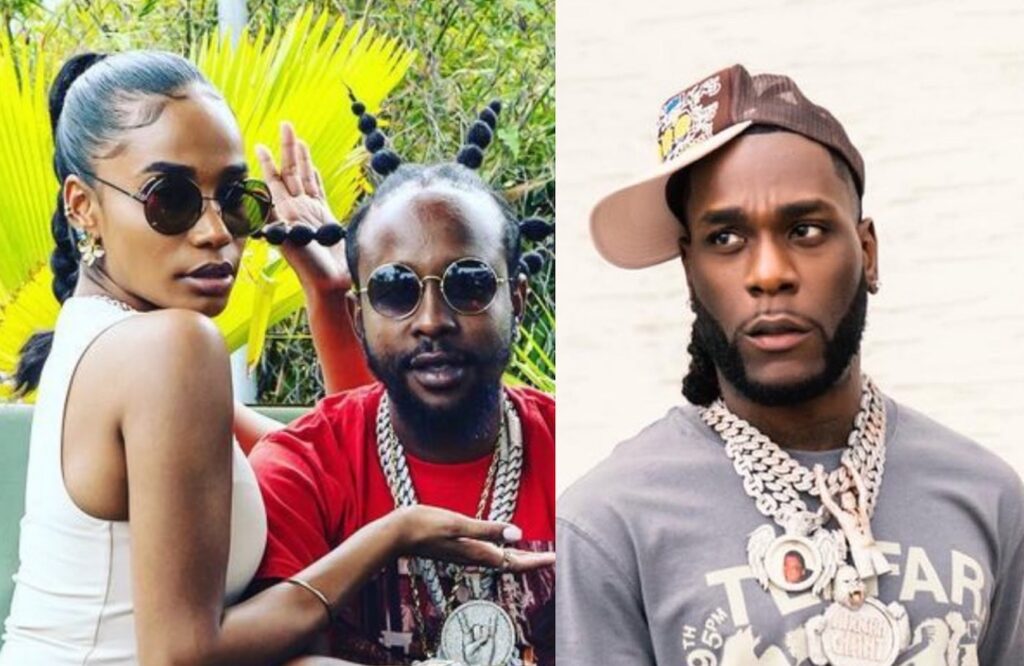 Dancehall artist Popcaan and Afrobeats artist Burna Boy team up to create the song "Toni-Ann Singh." The song was released on July 7th and is a part of Burna Boy's latest 6th studio album 'Love, Damini.' The song is a dedication to the former Miss World Toni-Ann Singh. Toni-Ann Singh is a Jamaican singer and beauty queen who won Miss World 2019. She was crowned Miss Jamaica World 2019 as well and is the fourth woman from Jamaica to win Miss World. She is also the longest reigning Miss World in the pageant's history.
In the song, Popcaan compares a love interest to being as beautiful as Toni, and we see the dancehall artist's admiration for the beautiful star. 
"Gyal you pretty like Toni-Ann Singh (Weh)
You me angel without the two wings, yeah
Whine your waist me darling (Yeh)
Let me feel like a love me falling, yeah
Bend over pon the railing
Badman a turn you like a steering wheel
Me love you like me savings, yeah, yeah (Weh)"
It has been rumored that Toni and Popcaan have been dating prior to the release of this song. Just this past June the two were spotted in Grenada. Popcaan decided to bring the former Miss World beauty with him where he was headlining the NNP's Youth Rally.
In a recent viral tweet, Popcaan says "Toni ann make every woman left mi to Bomboclaat!!! I'm so lonely. 😂😂😂😂." Toni then quoted the tweet mentioning how lucky Popcaan was to have her. 
Who knows what's next for the rumored couple but it's great to see Popcaan giving Toni her flowers as she deserves them.